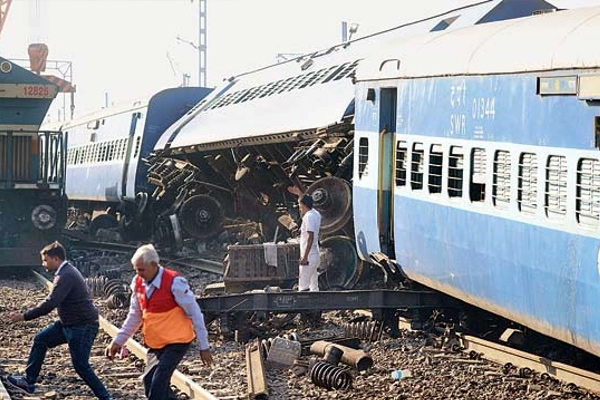 (Image source from: DNA India)
The moving train hit on Sunday night at Rourkela city hit four Kanwariyas, including a woman while they were crossing on a railway bridge over River Brahmani.
While one succumbed to injuries in hospital, three were dead on the spot. All the deceased belonged to one household hailing from Puruna Basti area of Power House Road in Chhattisgarh's Bhilai city.
"The accident took place around 11.30 p.m. After alighting from a train at Panposh railway station, kanwariyas were crossing the railway bridge on Brahmani to reach Vedavyas Temple, a prominent Shiva shrine. In the nick of time, a speeding train hit the group," said Karam Say Kawar, Superintendent of Police of Rourkela Railway division, here on Monday.
Three bodies fell from the bridge after mishap, while two bodies were recovered, Yamuna's body could not be traced. Fire service personnel were probing in Brahmani River. Meanwhile, two kanwariyas who were collecting holy water from River Mahanadi are feared to have drowned. While one devotee was reclaimed, another was still nonexistent.
By Sowmya Sangam