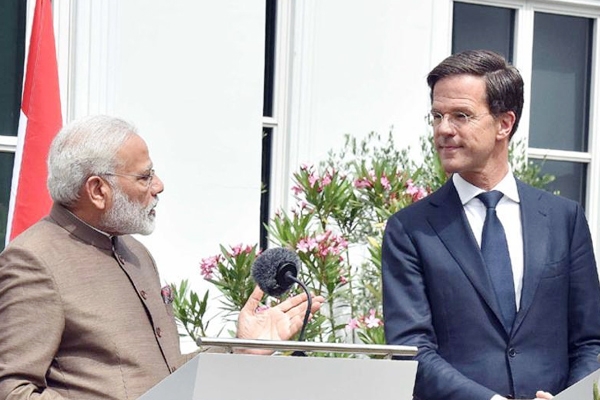 After high profile meet of Indian Prime Minister Narendra Modi with the U.S. President Donald Trump, PM Modi flied to Netherlands to meet his Dutch counter part Mark Rutte today.
PM Modi said that India and the Netherlands are on the same page on several global issues
"Today the world is interdependent, inter-connected. It is natural that we will be discussing not only bilateral issues but also a slew of global issues," Modi said here in a joint statement issued with Dutch Prime Minister Mark Rutte.
This year marks the 70th anniversary of diplomatic relations between the two nations, Modi stressed on strengthening the people-to-people contact through Indian diaspora in the Netherlands.
He said the Indian diaspora are the links and bridge between the people of two countries. Modi is set to address them later in the day.
He hoped that the CEOs of Dutch companies will continue to have a positive outlook
AMandeep