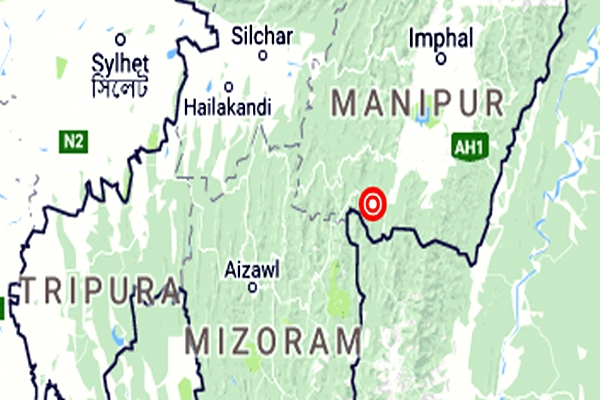 Today evening at 5:32 p.m. IST a earthquake hit Singngat, Manipur
The earthquake's magnitude has been recorded at 5.5 Ritcher scale.
According to the tweet posted by Independent scientific organization the epicentre of the quake was 95 km northeast of Aizwal, the capital city of Mizoram.
This is the second earthquake in the region. Earlier this month a earthquake of 4.5 magnitude hit Meghalaya and its neighboring states, there were no reports of any casualties or damage, yet.
AMandeep