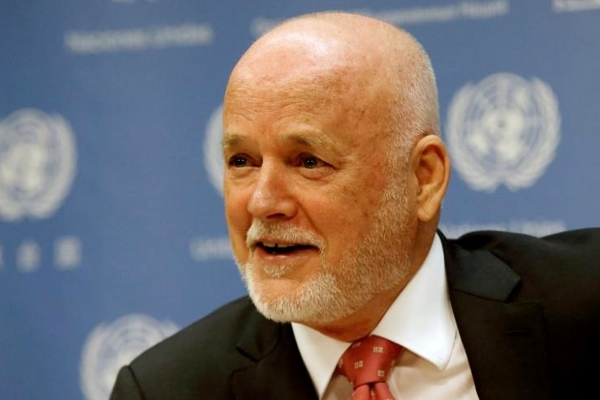 The office of  President of the U.N. General Assembly announced that, the United Nations General Assembly president-elect Ambassador Peter Thomson is all set to visit India next week.
He is expected to meet Prime Minister Narendra Modi and External Affairs Minister Sushma Swaraj to discuss the ambitious Sustainable Development Goals (SDGs).
"Coming from the Asia-Pacific nation of Fiji, I am pleased to have this opportunity to visit the two biggest countries in the regional group to which I belong," Mr. Thomson said.
"My main interest will be to discuss how the United Nations can assist and accelerate the implementation of the 2030 Agenda for Sustainable Development," he added.
Also Read: Myanmar President to visit India!
Nandini