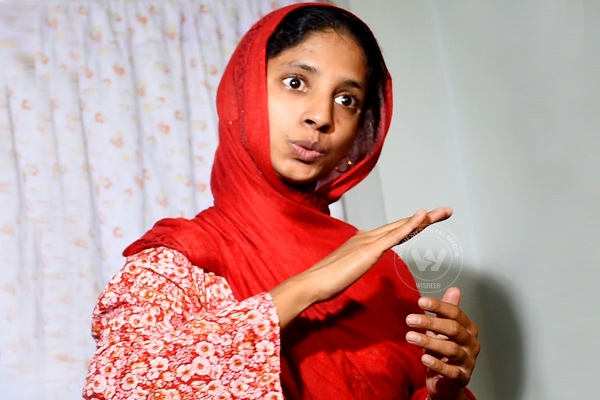 Most of us remember the deaf-mute Indian woman named, Geeta, living in Pakistan as she was struck for 14 years in Karachi and is believed to have been crossed as a child into Pakistani territory. After vigorous search her family was located and she would probably be back in India soon. Geeta accidentally crossed the border more than a decade back.
Sushma Swaraj, External Affairs Minister, said on Thursday that, "Geeta will be back in India soon. We have located her family. She will be handed over to the family only after the DNA test."
Sources revealed that Geeta identified her father, siblings and step-mother from a photograph sent by the Indian High Commission in Islamabad to her. According to reports, family lives in Bihar. Let us hope that the girl comes to her home land soon.
Also read: Indian Girl In Karachi Fails To Trace Family For 14 Years
-Sumana