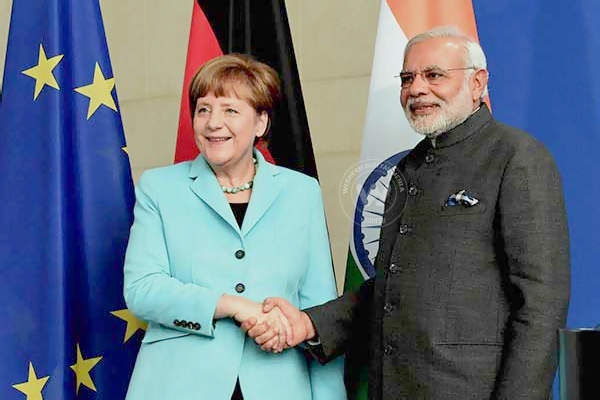 On Monday, India and Germany have signed an agreement for fast-track business approvals. These approvals are intended to make things easy for German companies to operate in India, the third largest economy of Asia.
These fast-track business approvals will ensure single point of contact in the Indian administration for the German firms. Thus, German firms will be able to navigate a web of red tape, which spoils business initiative often. The agreement is the first of its kind as a drive to attract foreign investment. It falls under Narendra Modi's "Make in India" initiative to enhance industrial investment besides creating skilled jobs.
Also read: German Chancellor's Two-Day India Trip Likely To Enhance Trade Ties
Amitabh Kant, Commerce secretary said that India "would monitor on a monthly basis all issue for German companies," under the fast-track arrangement.
Kant told a business round table that, "The prospects are huge because India is just beginning its long spurt for growth."
Also 18 MoUs are signed between Germany and India, ranging from renewable energy to skill development. Additionally, Germany offer more than one billion Euros assistance for India's green energy and solar projects.
PM Modi addressed a joint press conference with Angela Merkel, German chancellor, during which he said, "I admire German leadership in clean energy and commitment to combating climate change."
-Sumana