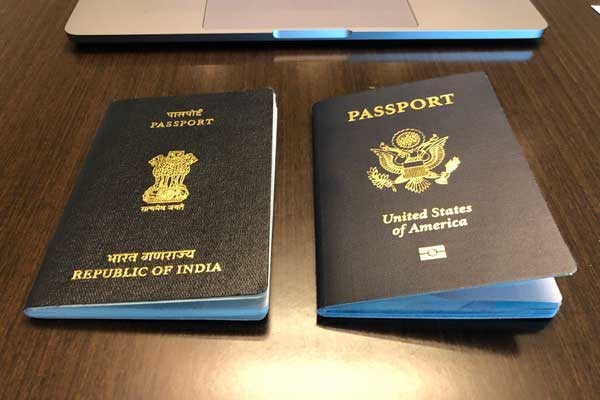 (Image source from: Twitter)
A draft legislation has been brought before the Indian parliament seeking to allow dual citizenship for millions of foreign nationals of Indian origin who currently have to renounce Indian citizenship once they become citizens of another country.

Indian National Congress Member of Parliament from Thiruvananthapuram, Shashi Tharoor introduced a Bill last week to amend Article 9 of the Constitution of India that provides for automatic termination of the Indian citizenship upon acquiring citizenship of another country.

"We have the largest diaspora in the world, many of whom have migrated abroad for better opportunities. Taking a foreign passport for convenience does not make them any less Indian," said Tharoor.
1/2 Today I introduced a Bill to amend the Constitution of India to allow dual citizenship. We have the largest diaspora in the World, many of whom who have migrated abroad for better opportunities. Taking a foreign passport for convenience does not make them any less Indian. pic.twitter.com/sSyaRPIDUZ

— Shashi Tharoor (@ShashiTharoor) July 12, 2019

According to the United Nations World Migration Report 2018, more than 15.6 million Indians are living in other countries, making it the largest diaspora in the world, followed by the Mexicans and the Russians.

A large section of India's global diaspora has been urging India to allow dual citizenship. The government of India, to cater to some of the demands of Indians living overseas, introduced the Overseas Citizen of India (OCI) card.

The OCI has been further streamlined and extensively promoted under the Bharatiya Janata Party government.

By Sowmya Sangam