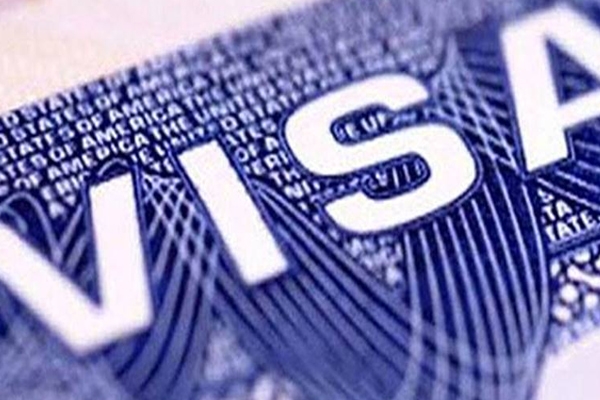 An Indian-origin woman has become the third person involved in two outsourcing companies to be convicted of H1-B visa fraud in a scheme that also ripped off tech employees, the federal prosecutor for New Jersey Paul Fishman said.
32-year-old Hiral Patel worker for SCM Data and MMC System as an HR Manager, she pleaded guilty of obstructing justice in connection with the scheme in front of federal judge Kevnin McNulty in Newark, New Jersey.
Patel was arrested in May last year.
In October last year Sunila Dutt, a Virginia-based lawyer was convicted of involvement in the fraud.
Hari Karne the immigration manager for an Indian-based company was found guilty in same fraud scheme in December 2016. According to prosecutors Karne was from Hyderabad, India and worked for SCM Pvt Ltd. That had an agreement with SCM Data and MNC System to provide staff.
The New York based owner of the two companies Swrabh Sharma was arrested in September 2016 and 31-year-old Shika Mohta of Jersey City the head of finance for both the companies was arrested in May 2016. Both the accused were charged with fraud in the scheme.
According to the prosecution, the companies recruited student visa holders or recent passed out graduates as consultants obtained, obtained H1-B visas, which is meant for professionals with specialized skills and placed them with companies requiring IT support.
The prosecution also said under the terms of the H1-B, the consultants had to be given full-time positions and paid an agreed minimum salary. But they were paid only when they were working at the 3rd party companies that contracted them.
To the show the U.S officials that they were paid as full-time workers, those employees were asked to give SCM and MMC cash equal to salaries for the periods they were not at the 3rd party companies and their employer, the two outsourcing companies, did not pay them.
Both the companies then issued them checks for those amounts, which they were made to show to the officials of immigration as a proof that they were working full time and receiving the salary that they were supposed to for the H1-B visas, the prosecution said.
December last year that there were six co-conspirators in the scheme, the prosecution said. But they did not identify them.
SCM Data is based in New Jersey and MMC System is headquartered in Virginia.
Private bill to introduce on wedding extravaganza
AMandeep