(Image source from: })
Indian-origin billionaire Arun Pudur, CEO of software firm Celframe Technology Group of Companies, is among the world's top ten richest individuals under 40, in which Facebook CEO Mark Zuckerberg (worth $35.1 billion) has topped the list. Pudur is holding $4 billion personal fortune, according to the Wealth-X.
The tenth placed Pudur's Celframe is having fortune 500 clients including Boeing, MTv, Nortel, GM and Delta. In the list of Wealth-X second place was also taken by Facebook employee Dustin Moskovitz, while the third place has gone to WhatsApp co-founder and CEO Jan Koum (Now WhatsApp is part of facebook).
Arun Pudur, has got popularity in India and has been receiving connection requests. On 16th of February he posted an image and said the book has transformed him.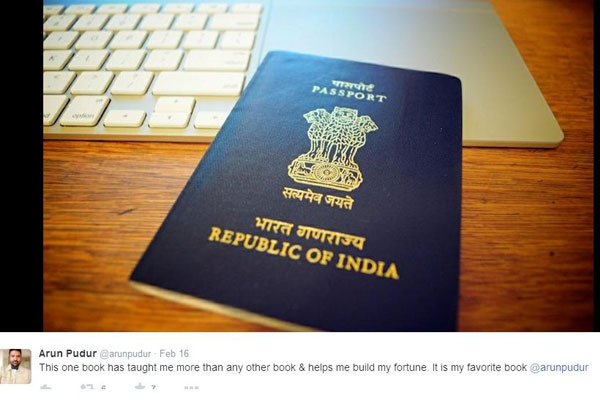 The list is having male technopreneurs, two under-40 female billionaires found place are 34-year old Country Garden Holdings heiress Yang Huiyan of China and biotech entrepreneur Elizabeth Holmes.
-Kannamsai