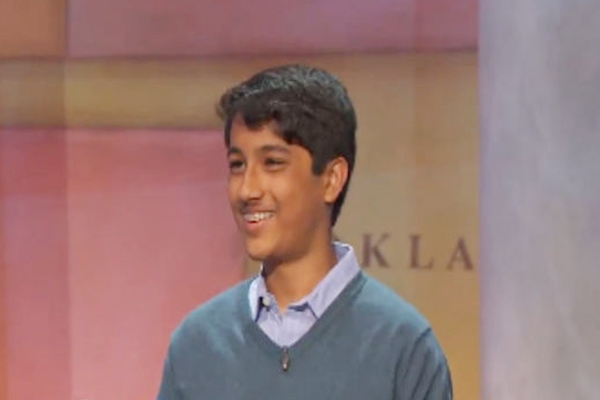 An Indian-American student has won $100,000 in a top US quiz show 'Jeopardy! Teen tournament'.
The Indian-origin teenager Sharath Narayan, a sophomore from Madison, Alabama, won the most coveted quiz show of the country after defeating Alex Fischthal and Michael Borecki, who came second and third, respectively in the competition.
The "Jeopardy!" was hosted by long-time host Alex Trebek. The competition attracts 23 million viewers each week and is in its 33rd season.
Sharath said after winning the award, that, "I'd still like to go on a trip to Europe with my family (maybe Italy or Germany), but the majority of it will probably go towards taxes and college tuition."
"I'm definitely more confident since I won the tournament, and it has showed me that I can surprise myself and accomplish things that I never would have thought of," he said.  
Also Read: Trump chooses Nikki Haley as US Ambassador to UN!
Nandini