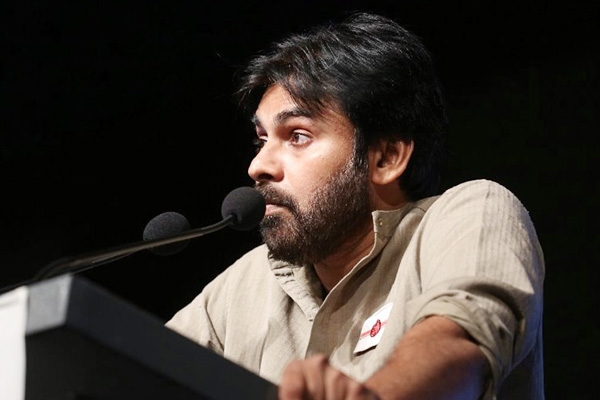 (Image source from: thenewsminute.com)
Jana Sena Party Chief Pawan Kalyan, who is on a short-lived tour in the United States has written a letter to the Prime Minister's office seeking intervention in the 'safety and security' of Indians in the U.S.
The move by actor-turned-politician came at a time when there is uncertainty over immigration laws in the U.S.
Pawan while seeking PM's attention to the issue written: "I wish to draw to your kind attention to the difficult dilemma facing the Indian Diaspora in the USA as a consequence of stringent and severe policy changes being made to the U.S. immigration and naturalization procedures."
Pawan said that the lives of a large number of Indians, who are contributing to the healthy economy of America are being changed without their 'knowledge and consent.'
He further stated that the Indian diaspora is in a strange dilemma to ward off dangers to the families of Indian people who have been living in the USA for long due to politics and policies of the current U.S. administration.
"Through a series of executive actions, undue pressure is being brought upon Indian individuals and families to give up their hard-earned place in the U.S. Turning their lives into a mess are the policies created to plunge the lives of Indians into whatever that may suit the U.S. government. Employees under the H-1B visas, their dependents, applicants of Green Card status, business owners or employers, students, spouses, and children, who are working and living in the U.S. in various capacities are all marked by the U.S. government," Pawan writes in the letter.
He requested the PM to take a thoughtful note of the issue and look at taking 'action appropriate to the enormity of the problem faced by millions of Indians in the U.S.'.
The Jana Sena Chief's letter to the PM comes at a time when the U.S. government, under Donald Trump, is looking at making changes to the visa systems in the country, which may make it difficult for Indians currently residing in the U.S.
As per USCIS, over 75 percent of the more than 400,000 H-1B visa holders are Indian. The H-1B visa is the most common route for Indians to work in the Information Technology (IT) industry in the U.S.
Times of India reported in November that once the next filing season for H-1B applications begin in April, a new rule will be put in place requiring companies hiring foreigners through this visa will have to pre-register electronically for the annual H-1B lottery, and then file 'full-fledged applications' (referred to as petitions) for the winners.
This, TOI reports, may give scope to the U.S.' immigration arm U.S. Citizenship and Immigration Services (USCIS) to deice who can work in the U.S.
-Sowmya