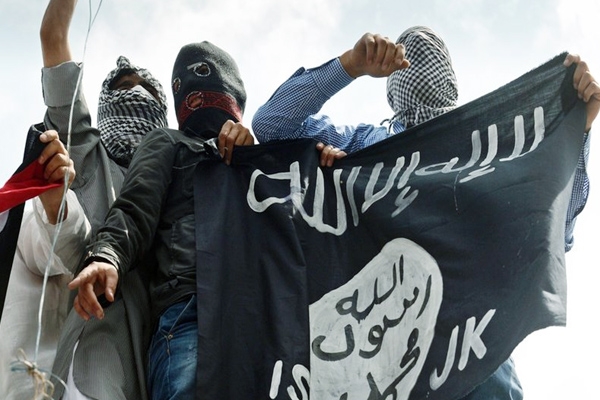 (Image source from: defenceaviationpost.com)
The United Arab Emirates has not only been formally extraditing fugitives but likewise quietly deporting Indian-origin sympathizers of the Islamic State (IS) since earlier this year, according to report.
The UAE has been a close strategic partner to India in the Gulf.
UAE since last year has deported a number of IS sympathizers to India including two residents of Jammu and Kashmir. The cell of IS recruiters in Abu Dhabi run by Indians was busted following close coordination between Indian security agencies and UAE, sources told Economic Times.
According to sources, the cell including UAE-based Indian youth recruited eight men from the Indian state of Tamil Nadu and from Telangana and directed some of them to Syria to join the IS.
The three recruiters identified as Adnan Hussain from Karnataka, Mohammed Farhan from Maharashtra and Sheikh Azhar Al Islam from Kashmir, were arrested and deported to India. 
Adnan Hussain, 34, an accountant from Bhatkal town in Karnataka who had been working in the UAE since 2012, came on the radar of Indian authorities after he was found to have transferred funds to the account of Abdul Basith, a youth from Hyderabad who had been hired to join the IS. 
Adnan Hussain alias Adnan Damudi, transferred funds to an account linked to Basith to help him to travel to Syria along with four others recruited from Hyderabad, but the trip came to an abrupt end after the families of the youth got to know of their plan and got help from police to bring them back, sources said. 
Adnan Damudi, while working in the UAE, was involved with Shafi Armar in managing two pro-IS media websites run by Al Isabah media and Ansar ul Tawheed, a breakaway group of the Indian Mujahideen, sources claimed. 
NIA (National Investigation Agency) investigations of the activities of Damudi and two others of the Abu Dhabi module have revealed that several people had been recruited for IS activities in south India by the module with some also traveling to Syria. 
In another instance, a resident Kashmir, suspected to be a sympathizer of the IS, was deported by UAE in August. The 36-year-old Irfan Ahmad Zargar, a resident of Chattatabal area on the outskirts of Srinagar, was deported from the Gulf country on August 14.
Zargar, an engineer, is alleged to have been "quite active" on social media. He was picked up by the authorities in Dubai on April 28 this year when he was entering the country from Oman. He was subjected to intensive questioning by Dubai authorities, sources said, adding, another youth from Ganderbal in Kashmir, Azhar ul Islam was deported from the UAE last year for being alleged IS sympathizer. 
While UAE has worked with India to hand over terrorists and terror masterminds in the past decade, the counter-terror partnership gathered steam with the UAE choosing India as a key pillar of its Look East Policy amid growing disenchantment with traditional ally Pakistan. 
India is now hoping that UAE will deport Lashkar-e-Taiba (LeT) operatives found guilty of terror activities in India who have taken refuge in the Gulf country, officials said.
Over the past few years, Abu Dhabi has willingly shared information with Delhi on terror operatives and their networks. UAE has one of the most sophisticated security systems in the region including state-of-the-art cyber capabilities that have helped it to catch terrorists and criminals. 
India and the UAE have agreed that resolute and credible steps must be taken to eliminate safe havens and sanctuaries that provide shelter to terrorists and their activities. 
The two countries agreed that extremism and terrorism cannot be defeated by the use of force lone and accepted the need for a holistic approach, which comprises interrupting the use of the internet and social media for promotion of extremist and violent ideologies; put a stop to the use of religious centers to radicalize youth and recruit terrorist cadres and promoting tolerance. 
The growing India-UAE strategic partnership can be gauged from how Abu Dhabi sent out a clear-cut public statement on September 19, 2016, a day after the Uri attacks, proposing that Delhi should take decisive action against the perpetrators.
Earlier, UAE was among the countries that came out in India's support within hours of the Pathankot attack. 
-Sowmya Sangam