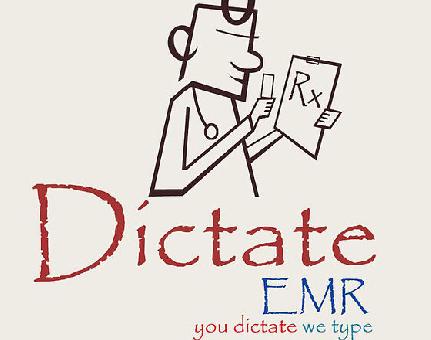 Description
Our procedure is seamless and easy. Simply dictate into your mobile device through a secure and encrypted app and upload your file to our AES 128 bit encrypted drop box and you are done! The medical transcriptionists (MT) team is well-versed in transcribing dictation from one to multiple speakers followed by migrating the desired data by appropriately filling-in all the fields into your EMR.
Services
DictateEMR is the 'One-Stop Solution' for all your healthcare documentation needs. Dictate EMR understands the importance of quality, accuracy and speed delivery of transcribed documentation in patient care. Dictate EMR delivers customized solutions to our customers and offers to maintain, store and share patient care documents to enable exceptional healthcare process.
Facilities
DictateEMR offers pricing on unlimited medical transcriptions per month; not per word or per minute. This could cut your costs by 40% and increase your revenue by up to 50%.
Amenities
"Having DictateEMR as your healthcare documentation partner means more than getting quick, accurate reports. It means your day-to-day operations will operate smoother and more efficiently while increasing your profits and expanding your productivity.
Payment Options
cash
visacard
americanexpresscard
Related Listings

-->