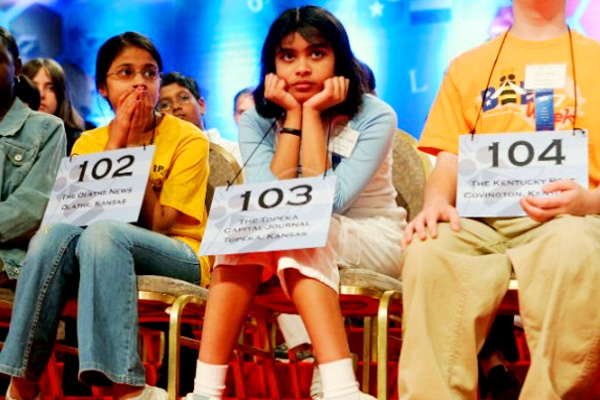 (Image source from: 25 Indian-origin Students among 49 semi-finalists in the US})
The American students of Indian origin proved to be highly intelligent and most efficient performers in various competitions in the US. The high school students from all the states in the country aims at the prize money and recognition from the Spelling Bee event.
Among the 40 semi-finalists in the 88th Scripps National Spelling Bee competition, 25 are from Indian-origin, which depicts the dominance of Indian brains in the US and western countries.
14 years-old Gokul Venkatachalam from St Louis, Missouri had secured third spot in 2014 and is being considered as favourite for this year's event. 13-year-old Vanya Shivashankar from Kansas, who is making her 5th appearance, is also in the expected candidates' list for top spots.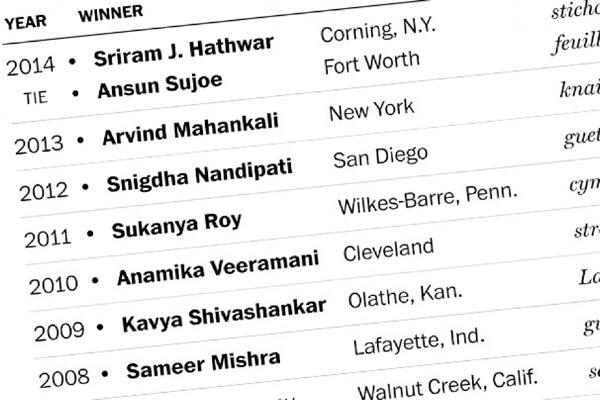 The National Spelling Bee started in 1925, and some of the winners of the previous editions were from Indian-origin like Sriram Hathwar, Kavya, etc. This year's winner would be given a prize money of about $35,000.
-Kannamsai