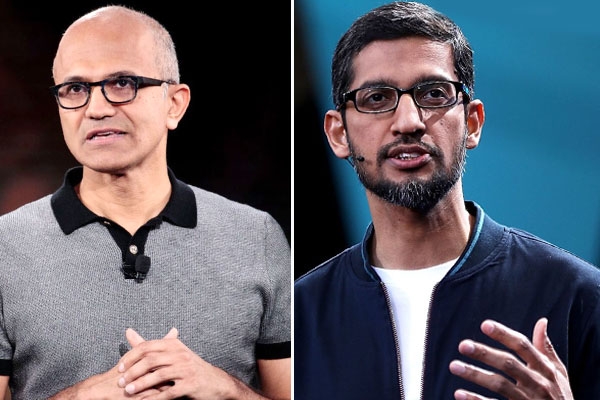 Until the 1990s, there were not many Indian Americans in the top levels of corporate America. However, today, Indian Americans are significantly holding top-level positions in United States companies across a spectrum of industries.
The following is a list of six Indian Americans who lead Fortune 500 U.S. companies.
Sundar Pichai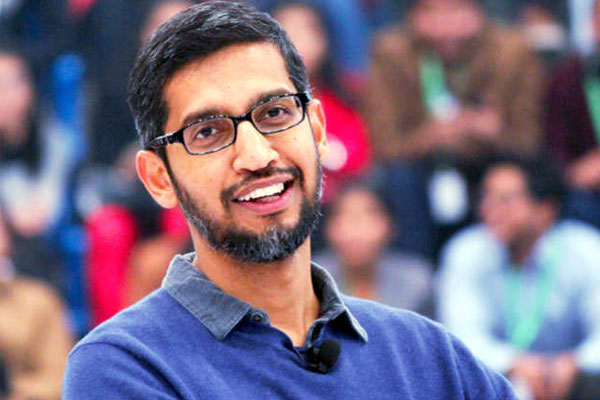 (Image source from: The Economic Times)
Position: Chief Executive Officer (CEO) of Google
Sundar Pichai took over as the chief executive officer for Google in October 2015, replacing then-CEO and founder Larry Page.
Born in Madurai, Tamil Nadu the 46-year-old attended school in Chennai and graduated from IIT Kharagpur in India, and got his MS from Stanford and Masters in Business Administration from Wharton.
Pichai joined the tech giant in 2004, where he led product management for several products, including Google Chrome and Google Drive.
Satya Nadella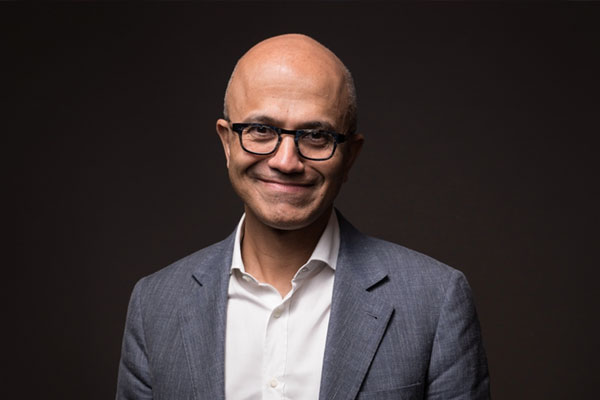 (Image source from: Caixin Global)
Position: Chief Executive Officer (CEO) of Microsoft
Satya Nadella, took over as the CEO of Microsoft in 2014 replacing Steve Ballmer.
Born in Hyderabad, India, Nadella served as Executive Vice President of Microsoft's Cloud and Enterprise Group, prior to becoming CEO.
The 22-year Microsoft veteran received his bachelor's degree from the Manipal Institute of Technology in India, his MS from the University of Wisconsin-Milwaukee and his MBA from the University of Chicago Booth School of Business.
Under the leadership of Nadella, Microsoft acquired Mojang, LinkedIn, and Github.
Vivek Sankaran
                       (Image source from: Baking Business)
Position: president and CEO of Albertsons
Having previously served as the CEO of PepsiCo Foods North America, Vivek Sankaran became the president and CEO of Albertsons Companies, the largest food and drug retail chain in the United States earlier this year.
A graduate in mechanical engineering from IIT Madras and postgraduate in industrial engineering at the Georgia Institute of Technology, Sankaran now oversees 2269 stores over 34 states, including over 800 Safeway's.
Ajaypal Singh Banga
                       (Image source from: Net Worth)
Position: President and CEO of Mastercard
Ajay Banga became the CEO of MasterCard in 2010, replacing former CEO Robert W. Selander, who had held the title since 1997.
Born in Maharashtra, India, Banga Prior to becoming CEO, Banga served as Mastercard's president and chief operating officer. He was awarded the Padma Shri civilian award in 2016.
The business executive graduated with a BA in economics from St. Stephen's College in Delhi and an MBA from the Indian Institute of Management in Ahmedabad.
Shantanu Narayen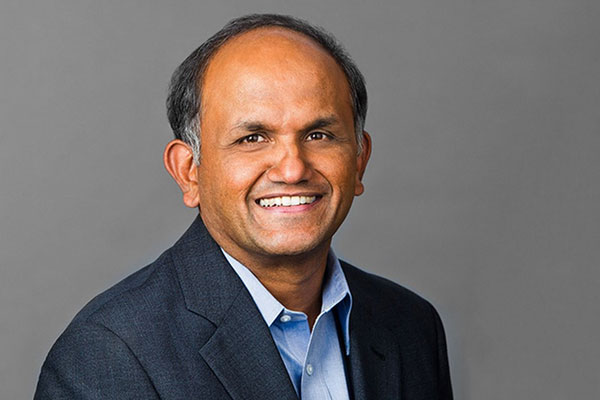 (Image source from: theverge.com)
Position: Chairman and CEO of Adobe Inc.
Shantanu Narayen replaced former Adobe CEO Bruce Chizen in 2007, prior to which he had been serving as the company's president and COO. Under his leadership, the company became a Fortune 400 company in 2018.
Narayen was also a member of former United States President Barack Obama's Management Advisory Board.
He received his bachelors in electronics and communication engineering from the University College of Engineering, Osmania University, Hyderabad, India, and MBA from UC Berkeley and his master's in computer science from Bowling Green State University.
Dinesh Paliwal
                       (Image source from: abb.com)
Position: President and CEO of Harman International Industries
Paliwal became CEO and president of Harman International Industries in 2007 at a low point in the company's history. Under his leadership, the company experienced double-digit growth and doubled its share price in one year.
Born in Agra, India, Paliwal is also serving as Harman's CEO and president, a member on the boards of Nestlé, Bristol-Myers Squibb and Raytheon Company. Harman was acquired by Samsung in 2017, with Paliwal still leading the company.
By Sowmya Sangam