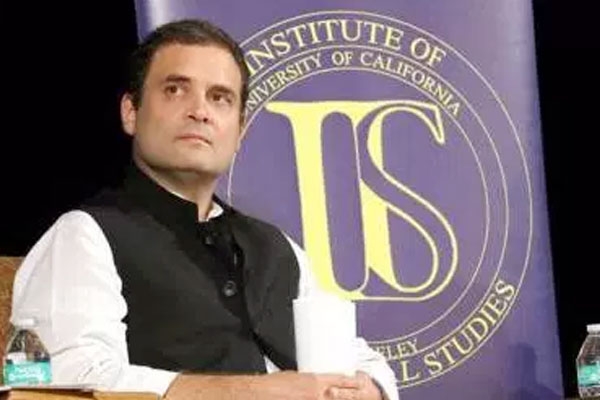 Meerut's senior Congress member, Vinay Pradhan did not know that he could be dismissed from the party for calling party vice-president Rahul Gandhi "Pappu," in a WhatsApp group.
Pradhan 's message circulated seven times, in which he praised Rahul Gandhi's attempts for "putting the interest of the nation before his own." But the message also read that "Pappu could have joined hands with Adani, Ambani and Mallya, but he did not do that. Pappu could have been a minister or even Indian Prime Minister, but he did not go down that road. Instead, he put his life on the line by going to Mandsaur," where farmers in the district have been protesting since June 1.
The farmers have been demanding for loan waivers and highers remunerative prices for their crops. The protest became worse when five people were shot dead by the police on June 6. Since then, several political leaders including Congress VP Rahul Gandhi have tried to visit Mandsaur and meet the families of the farmers, who were killed during the protest.
The district party spokesperson for Congress, Abhimanyu Tyagi wrote letters to senior party leaders, requesting to remove Pradhan from all party posts.
Ramakrishna Dwivedi, who is the Disciplinary committee chairperson said, the leader was sacked for "violating the constitution of Congress party."
"This is an attempt to malign the party leadership. Other parties appear to be involved in this," he reportedly said.
In his defense Pradhan claimed that his messages had been photoshopped and were sent to the group to frame him.
"I respect Rahul Gandhiji and would never use such language for him. The party should have at least heard me out before removing me from all posts."
Congress party has not made any comment on the controversy yet. Pradhan said he plans to meet Rahul Gandhi to offer an explanation.
Indian-origin hilariously roasts President Trump at White House
AMandeep