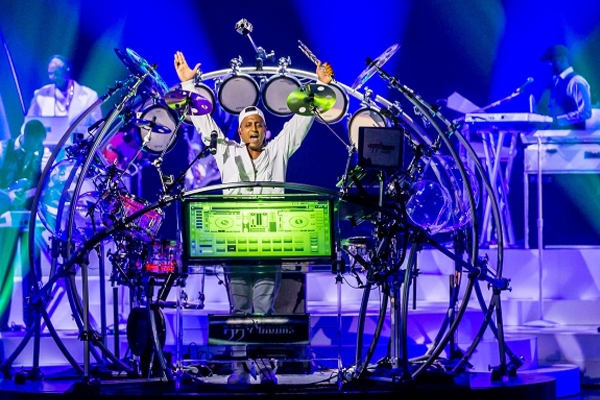 An Indian origin American DJ and drummer Ravi Jakhotia is going to perform at the President elect Donald Trumps inauguration at Washington's National Mall on 19th January, Ravi is popularly known as DJ Ravidrums and he is a famous  private party DJ.
Donald Trump will be officially sworn into the office as the 45th President of the United State of America on 20th January.
The Make America Great Again! Welcome Celebration event which will be held on Thursday, singers like Toby Keithm Lee Greenwood, rockers 3 Doors Down, the Piano guys along with the Frontmen of Country featuring Tim Rushlow, Larry Stewart and Richie McDonald) will be performing.
Ravi Jakhotia was the first Indian origin American musician to showcase his skill on a famous American television series "Howie Do it" and Ravi is also credited with inventing the process of of playing drums while re-mixing.
Ravi was also the personal DJ for Hugh Henger founder of Playboy and he also played a small role in the movie 'The Matrix Reloaded'. He also performed at the 2009 Oscars, where two nominated songs came from a movie 'Slumdog Millionaire' directed in India.
He has also performed along with Paula Abdul, Ricky Martin, Will Smith, The Black Eyed Peas and in events like the HBO Emmy after party, Fashion Week in New York City and Los Angeles, and a Michael Jordan party.
Ravi was also voted 2010s People Choice "Best Innovative DJ/Drummer".
Jackie Evancho is a 16 year old, who gained national attention on a popular reality television show "America's Got Talent," is going to sing for Donald Trump.
According to reports, the Republican Hindu Coalition is also set to perform at the event under the "Voice of people" section which will select feature groups selected from the hundreds of applications the committee received.
Military band will perform in the event and ends with fireworks
The Friday's inaugural parade will be shorter and less diverse than the two inaugural parades held for Outgoing President Barack Obama.
AMandeep