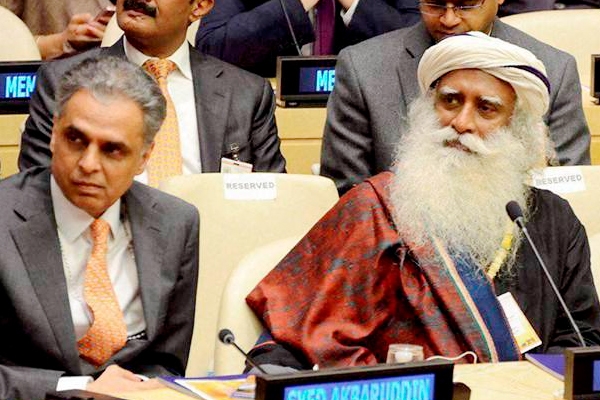 India has sought for international action against Lashkar-e-Toiba (LeT) and the Jaish-e-Mohammed (JeM) and "their shadowy supporters". According to India's Permanent Representative Syed Akbaruddin, the Security Council it has been imperative to take action against the support they get from outside.
In an implied criticism of China, he had blamed the "split" in the UN bodies that mete out sanctions on terrorist organisations for the world body's inability to deal with the terrorism.
China has blocked India's efforts to have international sanctions implied on Pakistan-based JeM chief Masood Azhar by a committee that took action against al-Qaida and its affiliates. Azhar was there behind the attack on the Pathankot air force base this year. As a member of the Security Council, China has been providing cover for Pakistan releasing on bail the LeT commander, Zaki-ur-Rehman Lakhvi, who masterminded the 2008 attack on Mumbai that killed more than 160 people. He was already on the UN list of those who have been facing sanctions as terrorists.
Akbaruddin said, "We need to address, as an imperative, the support that terrorist organizations like the Taliban, Haqqani Network, Daesh, aI-Qaeda and its designated affiliates such as the Jaish-e-Mohammed and Lashkar-e-Toiba which operate entirely outside the fabric of international law drawn from their shadowy supporters outside Afghanistan" .
Pathankot Attack was Code named Nikaah
He added, "While the Taliban sanctions regime has remained splitted for more than five years, the designated terrorist group has made concerted effort to capture and hold territory. Therefore, numerous Afghan women, men and children there is no respite from the plague of terrorism."
The international community has to make it clear that they will neither roll over in the face of terror, nor will they allow the roll back of the achievements of the resolute people and government of Afghanistan in the last decade and a half .
By Prakriti Neogi