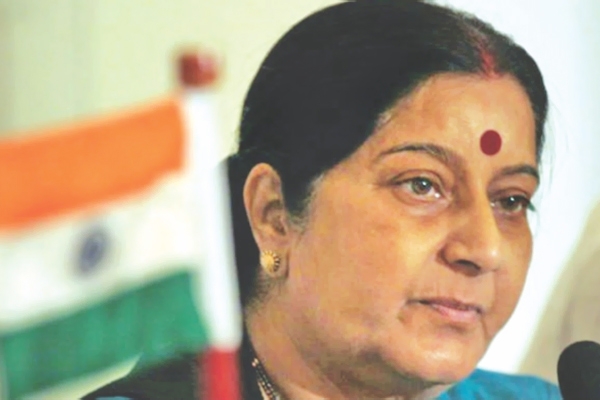 (Image source from: UP workers forced to live in bus in Dubai})
Taking note of a TOI story, Sushma Swaraj has directed the Indian embassy in Dubai to help Uttar Pradesh workers, who were forced to live inside a bus after being deceived by a placement agency.
The external affairs minister tweeted saying that, "I will ask UP Government to register a case against this unscrupulous agent. Our Embassy will help in Dubai."
A story from TOI Lucknow revealed about a dozen UP workers, who invested their savings in Dubai for a better future.
While the local travel agents charged Rs 60,000 to Rs 70000 from each one for visas and promised them lucrative jobs, their Dubai agent who escaped, left them in a lurch. The group had no option but to spend in the Dubai outskirts in a bus till they got accommodation from few Indian expats on Sunday.
Two months back the group landed in Dubai, but their company Qasr Al-Ameer just disappeared a month later. During that time, they were working at a construction site near the Fujairah-Oman border. They were forced to moved out of the residential accommodation.
A worker Shiv Pratap Singh said, "After spending a few days near another construction site in Al Qouz, we shifted to Dubai. There, we were left with no other option but to stay inside a company bus for over a fortnight. We never had a choice as the company had taken away our passports as well."
Dharmendra, who broke down several times during the conversation, said, "When my father came to know about what had happened to us here in Dubai, he took ill and passed away on December 18, apparently because of shock."
-Sumana