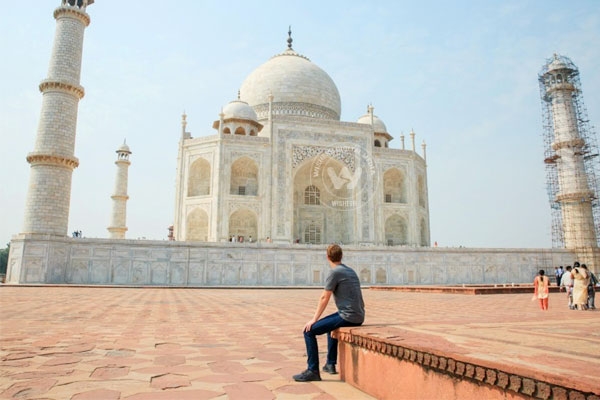 (Image source from: })
Facebook CEO Mark Zuckerberg is now in Delhi holding Q&A session at townhall in the IIT-Delhi campus with the students. It is a move to connect with Indians, whom he described as one of the engaged and active communities on Facebook.
It is known that Zuckerberg has earlier taken part along with PM Modi in another townhall. Zuckerberg's trip to India comes at the time of ongoing debate on net neutrality. Facebook has been advocating its service strongly in India through TV and print ads besides ads on Fb. The debate has stirred up in India with his visit.
Also read: Narendra Modi gets emotional answering to Mark Zuckerberg's question
The chief will answer questions posted on Facebook profile, one of which includes 'how to stop Candy Crush requests?' Also selected pre-screened questions of IIT-Delhi students will also be answered by the Facebook CEO.
Zuckerberg's visit to Taj Mahal
On Tuesday Zuckerberg visited Taj Mahal and said on Facebook that "more stunning than he expected".
"It's incredible what people can build — and what love can motivate us to build," Zuckerberg wrote. He said that he had always wanted to see the famous white marble mausoleum built by the Mughal emperor Shah Jahan in the 1600s for the tomb of one of his wives.
-Sumana