Grammy Awards 2019: Indian Artists Falguni Shah, Satnam Kaur, Prashant Mistry in Nomination
February 11, 2019 12:18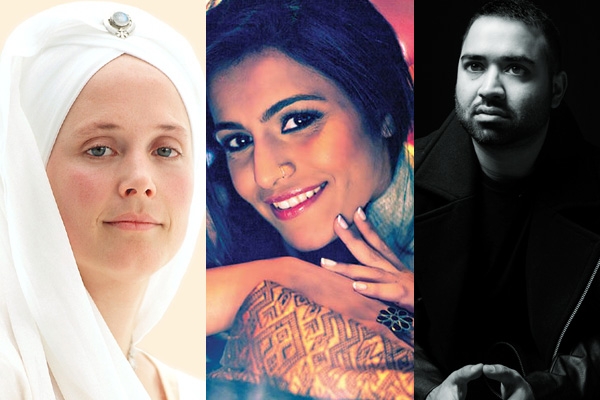 Grammy Awards, the most prestigious one, is presented to recognize achievements in the music industry is all geared up to take place in Los Angeles, California on February 11.
American singer Alicia Keys will be hosting the ceremony, which will be by all odds going to be a blockbuster. Alicia Keys has won more than 15 Grammy awards in her lifetime.
The event will also witness some of the most entertaining performances by Dolly Parton, Shawn Mendes, Miley Cyrus, and Lady Gaga. Interestingly, this year there are three artists who are representing India at the 61st Grammy Awards. 
Indians Nominated
Indian-origin artist Falguni Shah, a mother based in New York, has been nominated for the award. Her album titled Falu's Bazaar received huge success, which she released to help her 4-year-old son Nishaad understand why he is different from the other kids in his pre-school. Her album has been nominated under the category of Best Children's Album.
Expressing her excitement about the nomination in an interaction with ZoomTV.com, Falguni said, "I was shocked and wasn't able to react for a couple of minutes until my son Nishaad tickled me and said, 'What happened Ma? Speak...'."
Another Indian-origin music producer, mix and mastering engineer Prashant Mistry, who is based in London, has won a Grammy nomination under the category of Best Immerse Audio Album for his album Symbol.
Taking about his Grammy nomination, Prasant told ZoomTV.com, "Honestly, it was so surreal, I definitely shed some tears! Its still only just sinking in, to be honest. I was checking the feed to see Jorja Smith had been nominated (she has been in the 'Best New Artist' Category) as I engineer her records, and I was shocked to see my name!"
The United States-based Snatam Kaur has bagged the nomination in the New Age Album category for her album Beloved. Snatam performs new age Indian devotional music, kirtan, and tours the world as a peace activist.
Talking about her album in an interaction with Mid-Day, Snatam said, "For Beloved, I spent a good amount of time developing the pieces because I wanted each to be one that people could connect with, listen to and chant along to. In the Sikh tradition, there's a reference to (a principle called) call of response. It's not about one person's performance. There's a community response (that's required). So, in this album, (I've kept) enough space for people to sing and chant."
The Grammy Awards will be telecast in India on VH1 from 7:30 am onwards on February 11.
-Sowmya Sangam