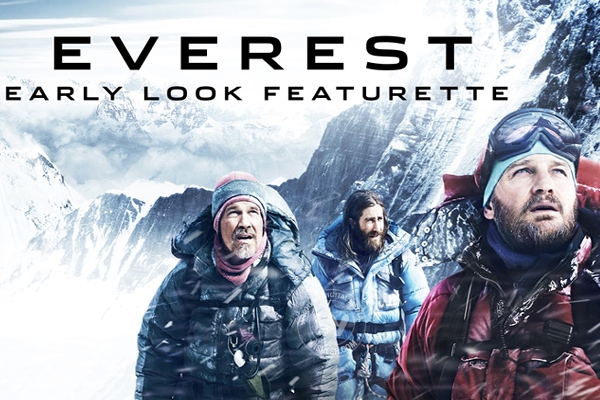 (Image source from: Director of 'Everest' recalls tough shoot at Nepal})
Baltasar Kormakur, director of 'Everest' has recalled tough shooting and said that the cast braved avalanche. For the Jake Gyllenhaal's Everest, the cast gone to shoot the film through the most dangerous airport in the world and frozen nostrils, about a bleak 1996 climbing journey.
Mountain movie 'Everest' stars Sam Worthington, Keira Knightley, Josh Brolin, Jason Clarke Robin Wright, John Hawkes, as per New York Post reports.
Kormakur recalled, "We were at the most dangerous airport in the world in Nepal. A helicopter crashed while we were there."
"We had our film equipment on yaks and donkeys and helicopters dropping off (supplies) like in Vietnam... there was more snow than in the last 100 years. We lost sets under avalanches. In one dramatic scene, Gyllenhaal's nostrils were frozen, his eyelids were frozen," he added.
British-American disaster drama - Everest
British-American disaster drama, Everest is a 2015 adventure thriller film. The film is written by William Nicholson and Simon Beaufoy and directed by Baltasar Kormakur.
On 2 September 2015, the 72nd Venice International Film Festival was opened with Everest. On 18 September 2015, Everest that is based on 1996 Mount Everest disaster events was released theatrically. It will focus on two expedition groups making attempts for survival. One of the groups is led by Rob Hall (Clarke), while the other one is lead by Scott Fischer (Gyllenhaal).
-Sumana