(Image source from: New Star Wars Movie Is Called 'The Force Awakens'})
Disney confirmed on Twitter that the work-in-progress film is called Star Wars: The Force Awakens.
The Disney subsidiary also confirmed that director J.J. Abrams had finished principal photography that is, all the live shots of the actors and sets. CGI work and "pickups" short inserted scenes are still to come.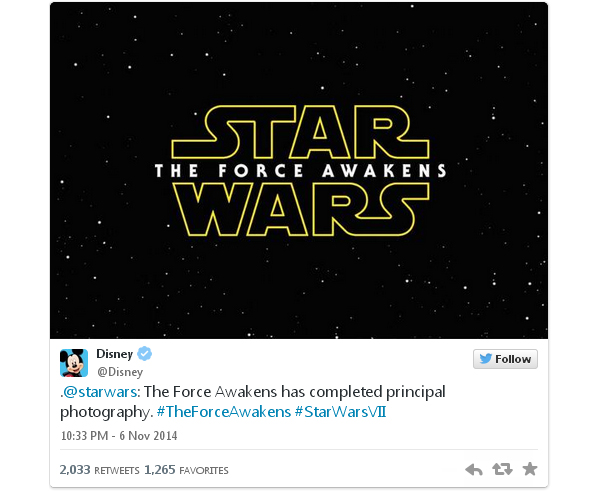 The Force Awakens will feature some of the same cast as the 1983 film - including Mark Hamill, Carrie Fisher, and Harrison Ford.
Star Wars: The Force Awakens has been shooting in locations in England. Filming schedules were briefly disrupted some months ago after actor Harrison Ford was injured in an on-set accident involving The Millenium Falcon, the spaceship he pilots in the sci-fi series.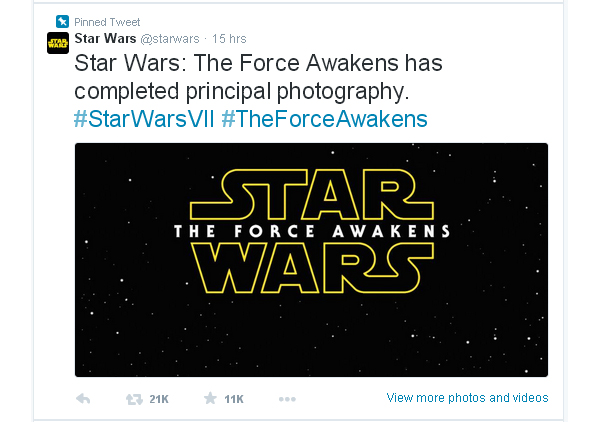 Episode VIII of the series has also been announced
Star Wars: The Force Awakens is directed by J J Abrams and is out in December 2015.

AW: Arun Kumar