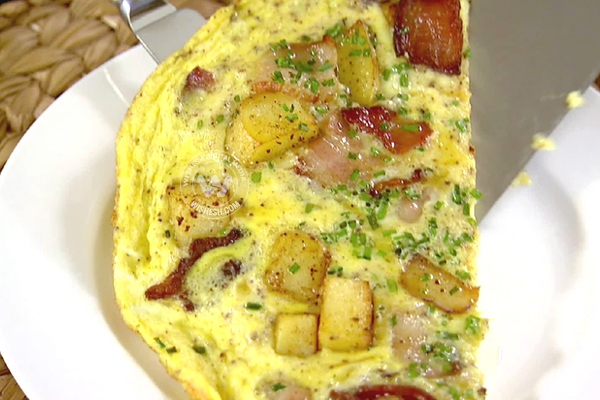 (Image source from: Easy Omelettes for evening snacks})
When you think of snacks during your evening study times, you will get easy omlette in mind. If you are a beginner as a cook, go with this easy omlette recipe. This is healthy, tasty and fills your tummy happily.
Ingredients required for easy omelettes
Eggs: 2
Vegetable Oil: 2 table spoons
Fillings
How to prepare easy omelettes
Crack two eggs into a tall measuring jug.
Add pepper and salt to it.
Add vegetable oil to a frying pan.
Tilt the pan to spread it out.
Great some cheese, bacon, anything you wish to add to it.
Put oiled pan a medium heat.
Let oil get heated up.
Pour the ax
Pour in your eggy mixture.
Keep turning it over regularly.
After it gets cooked, put filling on one half and fold the other half.
Keep it turning for around a minute, so that the whole thing gets cooked.
Take it off the pan and serve.
- Sumana