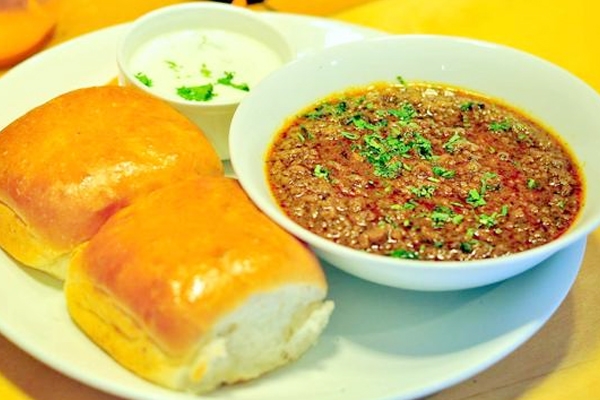 Are you looking for a filling and spicy snack recipe? Then, here is something special for you! Try this  mutton Keema Pav recipe! This Keema Pav recipe is made with minced mutton and green peas.  
Preparation: 15 minutes
Cooking: 20 minutes
Servings: 01 portions
Ingredients:
Warm Pav: 2
Minced mutton: 2 cups
Green peas: 1/4 cup
Chopped garlic: 1 tablespoon
Chopped ginger:1/2 teaspoon
Chopped green chilli: ½ table spoon
Coriander powder: 1 tablespoon
Cumin powder: 1/2 tablespoon
Butter: 1 tablespoon
Red chilli powder:1 teaspoon
Garam masala: 1/2 tablespoon
chopped onion: 2 tablespoon
Chopped tomato: 1 tablespoon
Cooking oil: 1 tablespoon
Salt to taste
Method:
Take a pan add oil and heat it on a medium range.
Add garlic, gingerand saute well following with chopped onion and tomato.
Add all the masalas in one go and cook well.
Once the mixture is cooked add the minced mutton and cook well.
Add butter green peas and cook for two more minutes. Adjust the seasoning.
Put the pav's on a hot plate and warm them up with butter.
Serve hot with the keema.
Also Read: Vegetable Cheese Dosa recipe!
Nandini