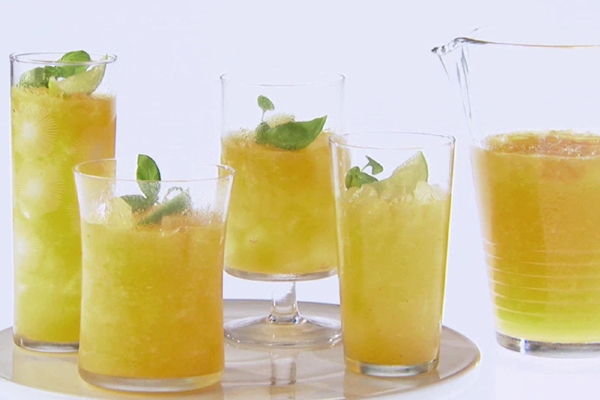 Who does not want a chilled refresh in the hot summer? Here are special mango cocktail recipes to beat the summer heat. These will surely be a refreshing spring treat and is perfect afternoon delight. Check out the Recipes.
Pineapple and Mango Rum Cocktails
Ingredients to prepare :
2 1/2 small ripe mangoes, peeled and cubed about 2 cups
1/2 mango cut into slices with skin for garnish.
4 ounces best-quality golden rum
4 cups of fresh pineapple juice
Fresh tropical fruit such as dragon fruit and star fruit, for garnish
Directions to prepare:
1) Add mangoes, rum, and 1/2 cup water in a blender.
2) Pour 2 ounces puree into each of six 12-ounce glasses.
3) Fill glasses with ice, and top off with pineapple juice.
4) Garnish with tropical fruit.
Vanilla Mango Mojito
A classic summer drink, Vanilla Mango Mojito is easy to make and you will love with the delicious taste.
INGREDIENTS:
2 ounces white rum
1 lime, juiced
Sparkling water
Seeds scraped from 1⁄2 of one Simply Organic Vanilla Bean
2 tablespoons diced mango
2 teaspoons organic sugar
Mint leaves.
Directions to prepare:
1.In a glass, add the vanilla bean seeds, diced mango, organic sugar and mint leaves.
2.Pour enough sparkling water in the glass to cover the ingredients (approximately 3 tablespoons).
3.Muddle the ingredients together using a muddler until the sugar is dissolved and the vanilla bean seeds are distributed throughout the bottom of the glass.
4.Add lime juice, rum and crushed ice.
- Mayuka