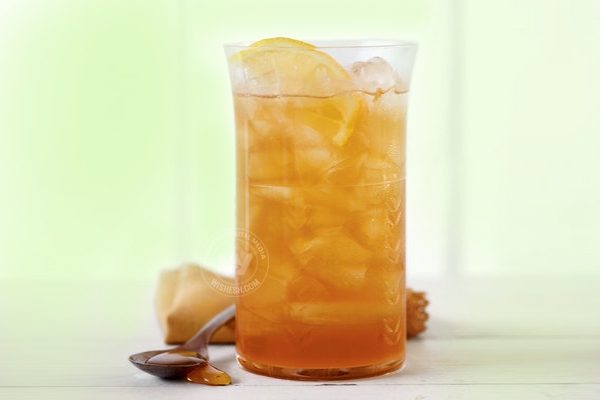 (Image source from: Ginger)
Get a good twist to your love for Tea. Take iced tea instead of hot tea, add little ginger and honey for both taste and health benefits. Instead of sweetening your iced tea with sugar, use honey. Adding some grated fresh ginger gives delightful twist.
Serves: 8
Hands-On Time: 5 min
Total Time: 25 min
Ingredients required for Ginger and Honey Iced Tea
Boiling water: 8cups
Tea bags: 8
Freshly grated ginger: 2teaspoons
Honey: 1/3cup
How to prepare Ginger and Honey Iced Tea
Take a heat-resistant pitcher.
Pour 8 cups of boiling water.
Add tea bags.
Allow them to steep for 10 minutes.
Remove and discard the bags.
Allow tea to cool the room temperatures.
Stir in the honey and ginger.
Refrigerate until ready to use.
Serve over ice.
- Sumana