Citycoco 1000w 12Ah Lithium Battery Electric Harle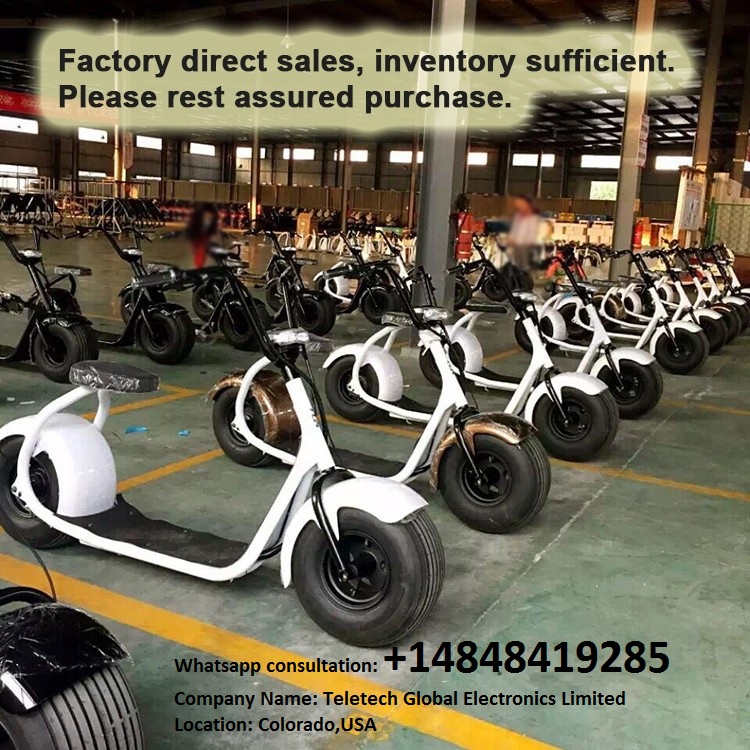 Important Safety Tips :
View properties in person, and always take someone with you. Never send or wire money to landlords. Classifieds does not offer any transaction or payment services. Stay safe - read our safety tips.
Description
Citycoco 1000w 12Ah Lithium Battery Electric Harley Scooter Big Tyres Adult Bike This is a brand new Citycoco 1000w electric scooter with Bluetooth... Alarm... Front Suspension... and Rear Shock Absorbers all included and added at no extra cost!!!!!... you will have so much fun on one of these, they are absolutely fantastic, a real head turner and fun to ride around on, anyone that sees you on one of these will definitely ask where you got it from... they are a real eye catcher, great for personal use or a present for someone you love that you know will enjoy this fun scooter... unlikely that you will see anyone else on one of these... be the trend setter!!!!! available in VARIOUS COLOURS!!!!!... please phone or please message us for colours available and any questions you might have... we will be more than happy to help!!!!!... Contact Details Sales Manager: Benjamin Floyd Guzman Email: [email protected] Whatsapp consultation: +14848419285 Facebook Consultation: Benjamin Floyd Guzman Company Name: Teletech Global Electronics Limited Location: Colorado,USA Thank You!!!!!