Moving sale-mattress, comforter, lamp, heater and kitchen item in Ohio - Oh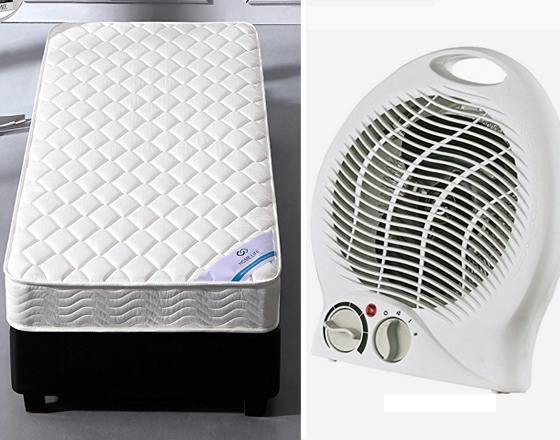 Important Safety Tips :
View properties in person, and always take someone with you. Never send or wire money to landlords. Classifieds does not offer any transaction or payment services. Stay safe - read our safety tips.
Description
Description : Mattress-50$ A new full size mattress is available for sale. Very neat and clean and properly used only for 2 months. Original price is almost double, but have to move so selling. you can check it on Amazon.
Comforter- queen size comforter set with 1 decorative pillow with 2 pillow covers and
1 bedsheet and, grey and white colors, soft and very clean, selling only for 22$ one additional pillow separately-3$
Heater-- Bought from Amazon, small room fan+heater. only 9$, its open box new
Lamp-new standing lamps only for 9$ with 2 white lights. Great deal, can offer additional bulbs also.
Kitchen items- One cup, two big white bowls, a pan, a chopping board only for 5$
-6-Quart Aluminum Pressure Cooker
-cook those tough meats and grains that usually require multiple
hours
to soak and cook.
-price is negotiable, condition is good apart from some daily
cooking
marks .15$ (negotiable)
If interested I have kitchen towel(5 rolls) and Charmin bath tissue new pack (8 rolls)- only for 5$ both.
All the items would be available immediately. offer till 14 June
I can send photos of the products via email/WA. If interested contact me on 6692649115. address- near grandview heights close to down town
Related Ads
HDPE DRUMS == $200 Per MT
RECYCLING DEVELOPMENTS LTD is a well-known Exporter and Supplier of various Ferrous and Non Ferrous Metal such as ALUM

Please stop by to browse through exclusive hand picked, wide variety of elegant sarees from India.