Java Online Training Course by H2KInfosys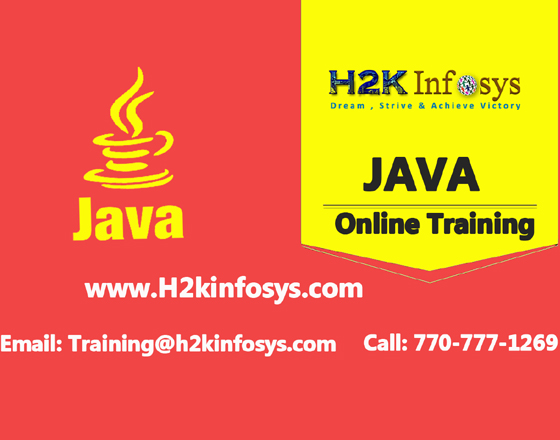 Important Safety Tips :
View properties in person, and always take someone with you. Never send or wire money to landlords. Classifieds does not offer any transaction or payment services. Stay safe - read our safety tips.
Description
Java programming skills are highly valued in the market and java programmers are always in demand. H2kInfosysís Online Java training course is the perfect opportunity for those who seek Quality Java training that starts with the very basics and includes the advanced concepts. Our Java training course has been thoroughly thought out in terms of curriculum creation and is 100% job oriented.