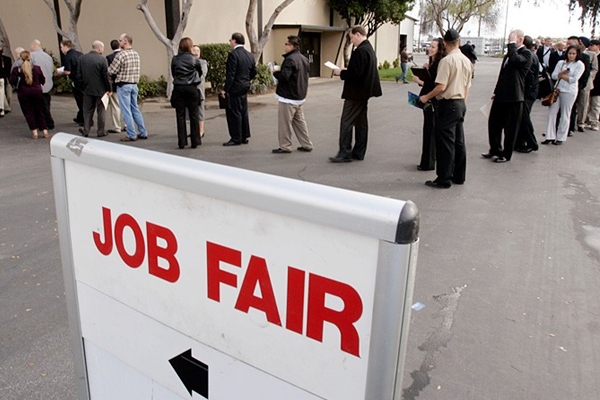 The US economy rebounded strongly and created around 287,000 new jobs in month of June. The growth was disappointing in May with a meager addition of only 11,000 jobs.
The government figures shows that, the unemployment rate rose to 4.9% in June from 4.7% the month before.
A variety of sectors noticed the growth in jobs. Manufacturing employment which had decreased by 16,000 in May, increased by 14,000. Adding to this, the retail sector gained 29,900 more jobs and there were 59,000 more jobs in the leisure and hospitality sectors.  
A strike by 35,000 Verizon workers depressed the weak jobs figure of May. Their return to work assisted to enhance information technology employment by 44,000.
According to the Labor Department, the figures indicated that wage growth remained tepid, increasing by just 0.1% in June from the month before. However, earnings were 2.6% higher compared with June last year, up from a rate of 2.5% in May.
The BBC News reported, Dennis de Jong, managing director of UFX.com, said that, "It has been a month of huge shocks for the global economy, but what you can hear now is a massive sigh of relief from the markets. The disastrous May non-farm payroll reading followed by Brexit were very painful, yet there is now a glimmer of light at the end of the tunnel."
"Although the Federal Reserve will take encouragement from this vital data, they simply aren't in a position to consider a rate hike at the moment. There is still huge uncertainty around the world, but the US economy has at least taken a step in the right direction here."
Andrew Hunter, assistant economist at Capital Economist, said that, "The surge suggests that the sharp slowdown in the preceding months was nothing more than a blip," he said.
"Fed officials will want to see evidence of a more sustained recovery in employment growth over July and August as well, but this nonetheless supports our view that the next hike could still be in September."
Also Read: USIBC is going to invest $45 Billion in India
Nandini