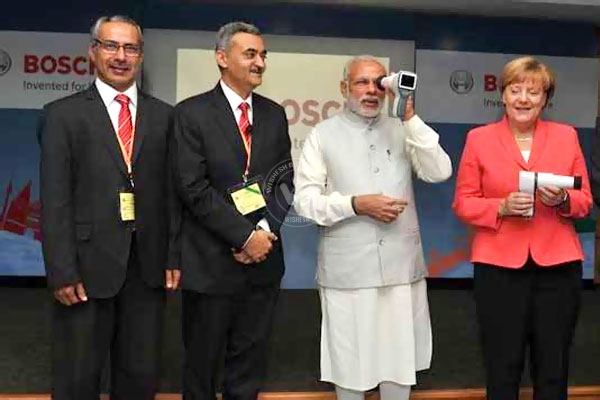 (Image source from: })
Bosch, a German automotive engineering giant, has announced the investment of more Rs 650 crore i.e. 100 million Euros in India to strengthen its presence in the country. This comes just a day after the signing of numerous MoUs between India and Germany during the meeting of Prime Minister Narendra Modi and German Chancellor Angela Merkel.
The leaders also visited Bangalore operations of Bosch along with other top delegates and ministers from Karnataka. Chief Minister Siddaramaiah was amongst them.
Bosch board of management of Asia Pacific, member, Peter Tyroller said, "Our commitment to developing talent and the competence of our local engineers are part of our success story in India,"
"India is a key location in our global innovation network. To further strengthen our presence in the country, we plan to invest INR 650 crores (over 100 million euros) in 2015," Peter Tyroller added.
At present, Bosch is promoting 'smart manufacturing' across its India's plants. The company says that there is an integral role played by smart manufacturing in the growth of the company in India. It refers to leverage industrial internet and Internet of Things so as to make the manufacturing systems smarter.
Also read: Over 1bn Euros Sealed For Indian Solar Projects By Modi, Merkel
-Sumana