Virat Kohli and Anushka Sharma become the only Indian celebrities to be followed by Instagram
August 14, 2020 18:02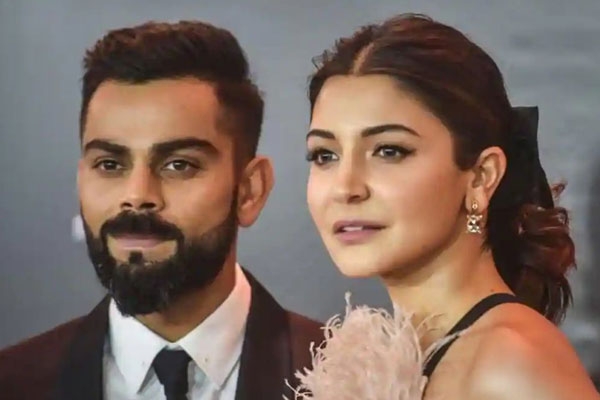 (Image source from: fresherslive.com)
Instagram handle follows just 67 people out of which the only Indian celebrities it follows are top cricketer Virat Kohli and his wife and the leading Bollywood actress Anushka Sharma.
Virat Kohli and Anushka Sharma are undoubtedly one of the biggest power couples in both Indian cinema as well the sports fraternity across the world. The eminent couple has added another feature to their hat by Instagram, a world renowned social media platform following them.
Yes! You heard it right! Instagram too has its official handle on its own social media app which follows only 67 people across the world. Out of these people, Instagram has now started following Indian celebrities and famous couple Virat Kohli and Anushka Sharma.
Recently, to be precise, on August 13, both Virat Kohli and Anushka Sharma have indulged in a fun #TakeaBreak session hosted by Instagram where Virat was asked questions about Bollywood and Anushka was asked some questions on cricket.
Anushka won the first round while Virat has lost it to his wife by one question. In the second round, the couple had a tie and Virat eventually won the game in the end. However, Virat declared the game to be a draw.
Virat Kohli and Anushka Sharma are spending quality time together since the pandemic has taken over the country and also due to the lockdown everywhere. Anushka Sharma had recently told the media that since the time of their marriage in 2017, the couple had only spent 16 days together due to their busy schedules.
This is the reason why she accompanies her husband to his cricket tours so that she could get some time to spend with her husband Kohli.
During the lockdown since March 2020, the couple has frequently interacted with their fans either by having fun with one another or by posting videos to raise awareness about the societal issues and the COVID-19 pandemic.
The duo got married in December 2017 in Italy in a secret affair. They had announced their wedding with the beautiful pictures and videos of them on social media. The couple has carefully managed to keep their marriage a secret affair.
Anushka Sharma has revealed that both of them had called each other with fake names even in Tuscany to maintain their secrecy.
Anushka Sharma has recently produced two digital features, one Patal Lok for Amazon Prime and the other is a film with historic background, Bulbbul which was released on Netflix. Both of them have received mixed reviews from the audience. Meanwhile, Virat Kohli is all geared up for his journey to UAE for the IPL 2020.
By Gayatri Yellayi