Actor Ajay Devgan announces film on the sacrifice of Indian Soldiers at GalwanValley
July 04, 2020 12:05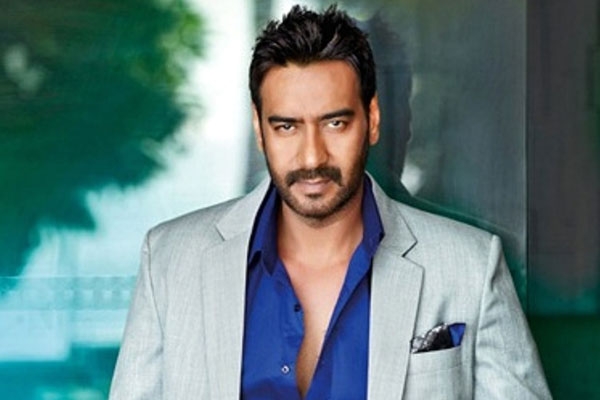 (Image source from: indiewire.com)
Actor Ajay Devgan who was last seen in his 2019 super hit move Tanhaji has announced that he is co-producing a film based on the lives of 20 Indian soldiers who were martyred at the Galwan Valley during the India- China clash.
The Prime Minister visited Leh to respond and study the India-China clash in Ladakh and just a day after there comes an announcement that the story of Galwan Valley and the sacrifice of 20 Indian Soldiers for their country is ready to be made into a movie. That's right an official announcement had been made by Actor Ajay Devgan's production house that the story of Galwan Valley would be made and he would be co-producing it.
While there is no confirmation about the cast and crew, Ajay Devgan would produce the project on Galwan Valley clash between India and China. It is not yet confirmed or announced if he would be playing a role or not.
As Ajay Devgan would be co-producing this movie with his production house Ffilms, he has joined hands with Social Media Holdings LLP to showcase the strength of our Indian Army during recent Galwan Valley incident.
The film is going to narrate the story of sacrifice of 20 Indian army men who fought the Chinese PLA troops and lost their lives for the country.
It's no secret that the actor has always supported and showcased roles of bravery in his movies and most of his recent films have been based on true stories of unsung heroes. In the past he was seen in films like LOC: Kargil, Legend of Bhagat Singh, Raid and many others. His recent film Tanhaji: The Unsung Warrior showcased him as a Maratha Warrior.
His new digital release Bhuj: The Pride of India which is also said to be a true story of the life of IAF squadron leader Vijay Karnik from Indian Pakistan war of 1971. The movie was supposed to be released on the big screen, but due to the current coronavirus situation for the first time ever Ajay Devgan is going for direct digital release of his film Bhuj on Disney+Hotstar.
Just today, on 4th of July, he also announced and shared the first poster of his new venture Maidaan, which is going to release during the Independence week in 2021.
The clash of India and China has already created a whirl of rage around the world. China has an ongoing war with many different countries and now has started claiming over India through its borders. First t was the Line of Action Control in Galwan Valley where Chinese troops killed 20 Indian Soldiers by attacking them at night. Both the countries had a mutual agreement of de-escalation, but China did not stand on its word. While the whole world has been already fighting a pandemic and is at a vulnerable stage Chinese Communist Party has been infiltrating borders by starting attacks. First it was Ladakh and now they are doing the same with Sikkim.
By Deepika Agarwal