Chhapaak: Who Is Laxmi Agarwal, the Acid Attack Survivor Played by Deepika Padukone?
March 25, 2019 15:04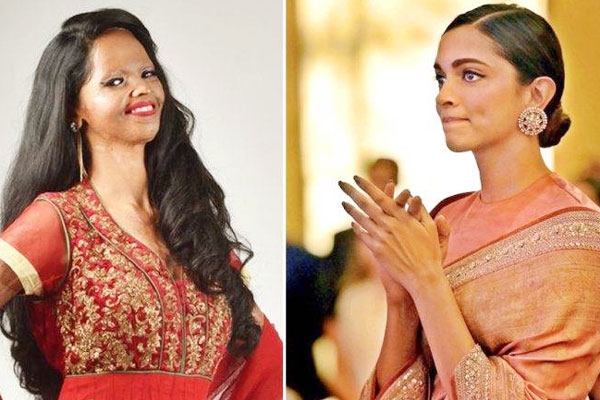 (Image source from: latestly.com)
The first look of Deepika Padukone's Chhapaak has been released Monday and since then the expectations on the film elevated.
Directed by Meghna Gulzar, the film will see the Padmavat actor playing Laxmi Agarwal, an acid attack survivor. The actor has done extensive research do out-and-out justice to her role as Malti, the character based on Laxmi.
Who is Laxmi Agarwal?
Born on June 1, 1990, Laxmi is one of India's best-known acid attack survivors and speaks for the rights of acid attack victims. She is the director of Chhanv Foundation and India-based Stop Acid Attacks campaign.
In the year 2005 when she was just 15-years-old, Laxmi was attacked by a man named Gudda by acid. He was a long-time stalker, twice her age and he threw a beer bottle full of acid at her. Along with the face, other parts of her body were also disfigured during the attack. Although she received immediate treatment, she had to go through multiple surgeries over a span of a few years.
The incident caused depression in Laxmi, more than physical damage. It was heart-breaking for her to even look at herself in the mirror. But her bravery managed to put the culprit behind bars and her PIL paved the way to a new law. Apart from asking for compensation, she brought about an amendment to the existing criminal laws like Indian Penal Code, Indian Evidence Act and Criminal Procedure Code dealing with the offense. She also brought a significant change with regards to the sale of acid. A ban was imposed on the sale of acid to minors and also a photo identity card would be compulsory for buying.
Laxmi Agarwal was awarded the International Women of Courage Award by then United States President Michelle Obama.
She started the Stop Acid Attack campaign with a journalist Alok Dixit, who she was in love with. The two decided to live-in together to avoid all the negative comments that would come from the guests if get married. They even have a daughter named Pihu.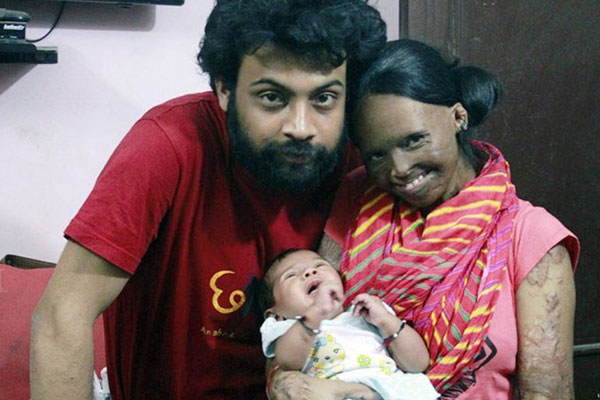 (Source: WikiBio)
However, the couple separated citing mutual differences. She had the custody of Pihu but not enough money to support her. Alok Dixit too did not contribute to raising their child and nor were their funds from the non-profits.
Despite voicing so much for the cause, her recent statement to a Hindustan Times report was distressing. "I have no money. I just don't. You can check my bank account, and it doesn't even have Rs 5000. This is how we activists live. I don't have a regular job, and all the money that my NGO gets is spent in taking care of acid attack survivors," she was quoted.
However, her sad situation was once again heard and she received assistance from everyone. She was welcomed by a makeup academy for a job as a beautician and also promised to help in backing her daughter's education.
-Sangam Sowmya