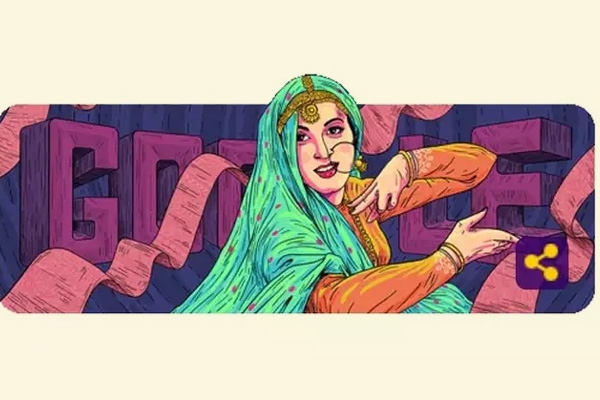 (Image source from: etimg.com)
Google paid tributes to the iconic bollywood actor Madhubala on her 86th birth anniversary with doodle.
The Doodle was created by Bangalore based artist Muhammed Sajid.
The actor popularly known as "The Marilyn Monroe of Bollywood" was best known for her understated style and widely praised for comedy,drama and romantic roles.
She was born in Delhi in 1933 and known as Mumtaz Jehan Begum Dehlavi. 
In 1947, at the age of 14, the actor made her official debut alongside Raj Kapoor and played the lead role in "Neel Kamal" and took the name Madhubala. 
"While her breathtaking appearance earned comparisons to Venus, Madhubala was a gifted actor with an understated style well suited for comedies, dramas, and romantic roles alike," Google said in the blog.
Madhubala starred in over 70 films and was called 'The Biggest Star in the World' in 1952 by Theatre Arts magazine.
She passed away on February 23, 1969, soon after her 36th birthday.
-Sai Kumar