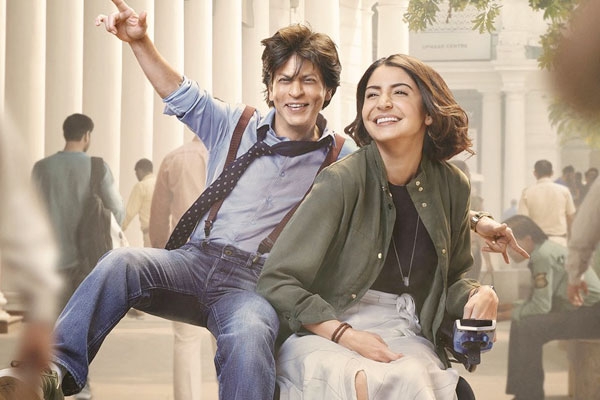 (Image source from: BizAsia)
A complaint was registered against Bollywood actor Shah Rukh Khan and producer Aanand L. Rai for hurting spiritual sentiments of the Sikh community in the upcoming film Zero.
The complaint was filed by Delhi Sikh Gurudwara Management Committee general secretary Manjinder Singh Sirsa.
Sirsa alleged that in a recent poster of the film featuring Shah Rukh Khan, the makers of the film have shown the Gatra Kirpan, which is sacred to the Sikhs as an ordinary dagger.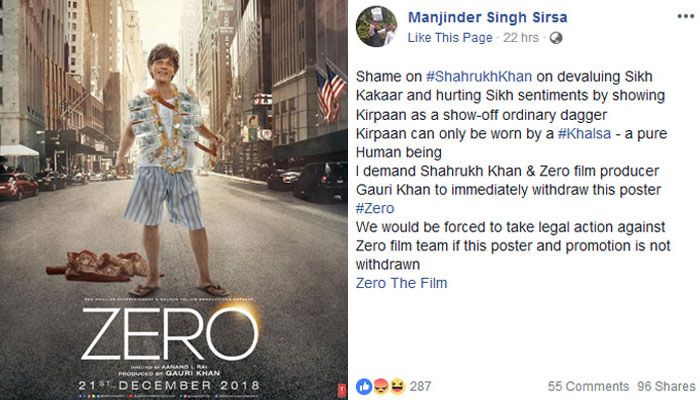 Sirsa stated in his complaint: "It is submitted that I being the General Secretary of Delhi Sikh Gurudwara Management Committee, have received a number of complaints from the Sikh Sangat for hurting the sentiments of Sikhs by movie Zero directed by Mr. Aanand L Rai. In the movie, film actor Shahrukh Khan has been shown wearing "Gatra Kirpan" (Article of Sikh Faith) and in their movie promo which has created an outrage among Sikh community worldwide. As per the Sikh rehat Maryada only Amritdhari Sikh person can wear Gatra Kirpan. You are requested to lodge FIR against the movie director Aanand L Rai and film actor Shahrukh Khan. You are also requested to immediately stop the promo of the Zero movie showing actor Shahrukh Khan wearing Gatra Kirpan."
He has urged the film's makers to take away the offensive scenes from the film and the posters. Zero, in which Khan essays a vertically-challenged person, is set to hit the screens on December 21.
-Sowmya