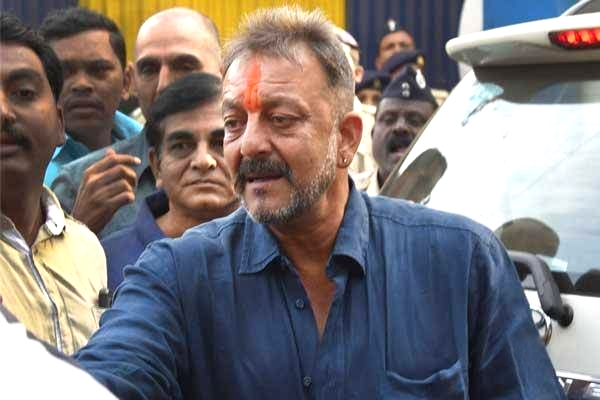 Versatile actor Sanjay Dutt scored massive hits in his career and Munnabhai series are some of the best films in his career. These films brough immense recognition and they can even be called his comeback films to success league when he was struggling for success.

Sanjay Dutt has been proved convicted in illegal arms case during 1993 Mumbai blasts and he has been sentences 5 years imprisonment. Sanjay recently completed his term and returned back to Mumbai after which the complete Bollywood made their presence and congratulated the actor for making his return.

Talented director Rajkumar Hirani has a special bonding with Sanjay Dutt and he is the director of Munnabhai series. As per the latest news, the actor and director are now collaborating for the third instalment of the movie.

The duo met at Rajkumar Hirani's home for a dinner which has been hosted by Rajkumar Hirani. Sanjay Dutt accompanied along with his family where talented actor Arshad Warshi too made his presence. The story of the movie has been locked and the script work of the movie is currently in process. Sources say that the regular shoot of the film will start from May this year.