Behen Hogi Teri Movie Review, Rating, Story, Cast and Crew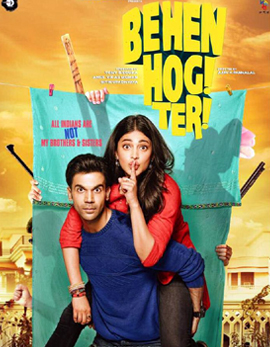 Rating:

Director:

Ajay K Pannalal

Cast:

Rajkummar Rao, Shruti Haasan

Banner:

OddBall Motion Pictures

Producer:

Tony D'souza, Amul Vikas Mohan, Nitin Upadhyaya

Music:

Rishi Rich, Jaidev Kumar, Yo Yo Honey Singh

Release Dt :

Jun, 09 2017
Story
Behen Hogi Teri is all about Gattu (Rajkumar Rao) who falls in love with Binny (Shruti Haasan). The duo stay in the same neighbourhood and everyone appeals that the girls in their locality should be treated as their own sisters. In a shocking incident, Gattu proposes to Binny who never accepts him neither rejects him. With number of issues increasing and binny irritating Gattu, things change completely. The rest of Behen Hogi Teri is all about what happens next.
Analysis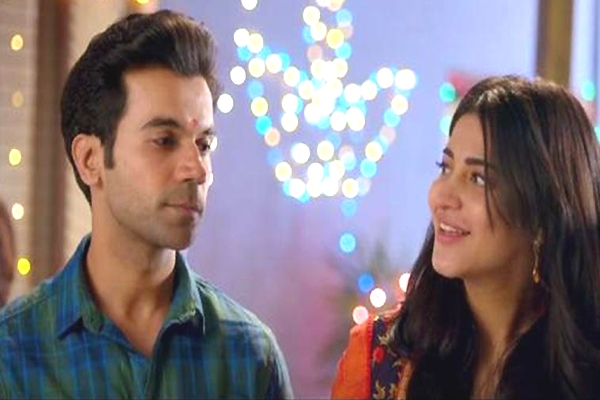 The first half of Behen Hogi Teri has been dencent and engaging with some impressive entertainment throughout. Rajkumar Rao takes many episodes to the next level and some of the interesting scenes make Behen Hogi Teri decent. Most of logics have been well written throughout the first half. The movie looks natural with many colony episodes and many interesting characters coming around. On the whole the first half of Behen Hogi Teri has been convincing.
The second half of Behen Hogi Teri surprisingly makes no impact on the audience. The major plot has been sidelined and Behen Hogi Teri loses the needed grip. After such a decent first half, the second half gets hammered after the plot misses the major logic. After the audience get irritated completely, the film inches towards completion. On the whole the second half of Behen Hogi Teri falls flat.
Performance
Rajkumar Rao who proved his mettle as an actor delivered out his best in the assigned role. He looked completely apt for the role and his performance in some of the episodes in which he looks confusing has been exceptional. Shruti Haasan has been the best thing that happened to Behen Hogi Teri. She looks apt in her assigned role and performed with utmost ease. All the other actors delivered out their best in the movie.
The story of Behen Hogi Teri looks confusing and outdated. The screenplay and dialogues have been good throughout the first half. The music looks average and the background score looks decent. The production values make the film grand and the other technical aspects like the cinematography along with the editing have been decent.
Final Word
Behen Hogi Teri is a sleaky and an outdated romantic drama that falls flat because of an outdated second half.
Stills from this movie
Videos & Trailers