Raabta Movie Review, Rating, Story, Cast and Crew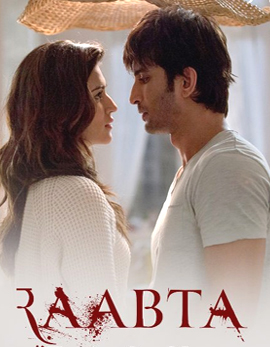 Rating:

Director:

Dinesh Vijan

Cast:

Sushant Singh Rajput, Kriti Sanon, Jim Sarbh, Varun Sharma

Banner:

Maddock Films

Producer:

Dinesh Vijan, Homi Adajania, Bhushan Kumar

Music:

Pritam, JAM8, Sachin-Jigar

Release Dt :

Jun, 09 2017
Story
Raabta is the story of Shiv (Sushant Singh Rajput) who moves to Budapest after which he falls for Saira (Kriti Sanon) instantly on the first sight. He finally convinces and by the time Saira falls for Shiv, the third character Zak (Jim Sarbh) who is a liquor baron. He is fond of Saira and is obessed with her after several rejections. It is during this time Saira starts thinking about how her bond with Shiv seems beyond the transcends of time and decades. The rest of Raabta is all about the past and what happens next. Watch the film to know about many interesting facts.
Analysis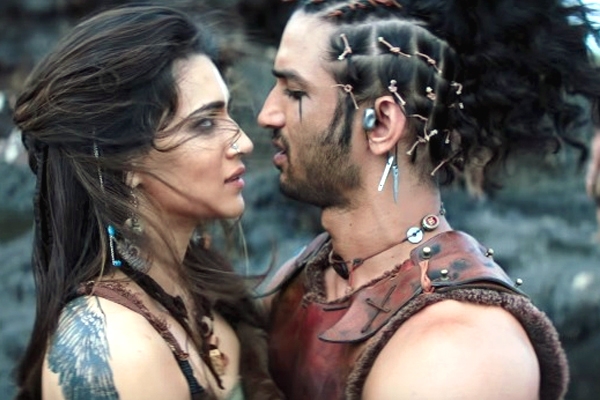 Raabta has some interesting moments and the romantic episodes which will sure impress a set of young audience. But this alone is not enough for a film to end up impressive. Raabta has many poorly written episodes and most of them look fake. Things change within fraction of seconds and the film switches a romantic saga to the deadly Game of Thrones which is something hard to digest. The songs have been decent but the characters have not been linked good. With many flaws, the first half of Raabta tries hard to convince the audience.
At the same time, the second half of Raabta too suffers huge lag because of the poor writing and narration skills. Most of the episodes have been loosely executed and looks outdated. Sushant Singh Rajput seems hyper active in many of the episodes and some of the characters have been utterly wasted. Jim Sarbh has been extremely stupendous on screen but his character has not been written well. With a poor second half, Raabta ends up on a dull note and it completely fails to impress the audience.
Performance
Sushant Singh Rajput is one of the finest actors undoubtedly however he seems to be over-active in most of the scenes. He performed with ease and Sushant has been exceptional in the romantic episodes. Kriti Sanon delivered out her best and she looked stunning on screen but she needs to improve a lot with her expressions. Jim Sarbh has been deadly in the assigned role and he performed with ease. However his character has not been well written. Rajkumar Rao and Varun Sharma have been wasted completely. All the other actors did justice for their assignments.
The story of Raabta has interesting points though it resembles many old films. The screenplay and the dialogues have not been taken enough care of. They look outdated and many of the episodes miss the logic. The music and the background score have been decent and so is the cinematography. The production values have been lavish but Dinesh Vijan fails completely in churning out Raabta into an impressive action drama.
Final Word
Raabta fails to turn interesting because of its confusing and badly written script. With many fake and flawless episodes, Raabta is a sheer disappointment.
Stills from this movie
Videos & Trailers