Half Girlfriend Movie Review, Rating, Story, Cast and Crew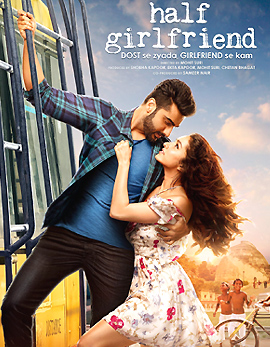 Rating:

Director:

Mohit Suri

Cast:

Arjun Kapoor, Shraddha Kapoor, Rhea Chakraborty

Banner:

ALT Entertainment

Producer:

Shobha Kapoor, Ekta Kapoor, Mohit Suri, Chetan Bhagat

Music:

Mithoon, Tanishk Bagchi, Rishi Rich, Farhan Saeed

Release Dt :

May, 19 2017
Story
Half Girlfriend is all about Madhav Jha (Arjun Kapoor) who hails from a royal Bihari family. He gets admitted in Delhi's St. Stephens College under the sports quota where he meets Riya Somani (Shraddha Kapoor) and falls for her. Basketball is the common thing that bonds them and Riya turns to be his half girlfriend after Madhav gets a clear note that he doesn't fit in this English medium world. An unexpected incident makes Riya walk out of the relation after which she gets married to Rohan. The rest of the film is all about what happens next.
Analysis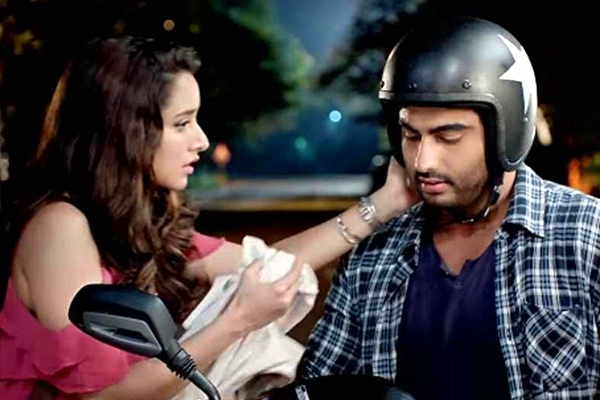 Half Girlfriend has a half baked plot which spoils the entire film. Half Girlfriend is better as a novel than to be made as a movie. The first half has been filled with characters which are mostly confused. Most of the episodes look faked and the love story too has not been well narrated. The interval episodes have been well showcased and the songs have been just ok. On the whole the first half of Half Girlfriend looks passable with lot of flaws and unwanted episodes.
The second half of Half Girlfriend dips down completely because of the slammed screenplay and the poor narration. The emotional episodes lack interest and the songs turn barriers. The pre-climax episodes irritates the audience completely and a simple, predictable climax makes Half Girlfriend a massive debacle.
Performance
Arjun Kapoor has been decent and he tries his best to save the film with his performance. The actor needs to work on his expressions and Arjun did his job well. Shraddha Kapoor is okay and can do a lot more than just thigh show for sure. She has the potential of doing better. Vikrant Massey and Rhea Chakraborty have been quite decent in their supportive roles. All the other actors delivered out their best.
The story of Half Girlfriend has interesting to make it into a feature film. The screenplay and dialogues make the film a silly tale out of a predictable and boring plot. The cinematography work has been extremely decent and the songs looked good on screen. The editing should have been good and the production values have been lavish enough. The director fails in all the available ways in churning out Half Girlfriend as a decent emotional entertainer.
Final Word
Half Girlfriend is a massive disappointment as it fails to connect the audience emotionally. A boring and silly tale which can be give a skip.
Stills from this movie
Videos & Trailers