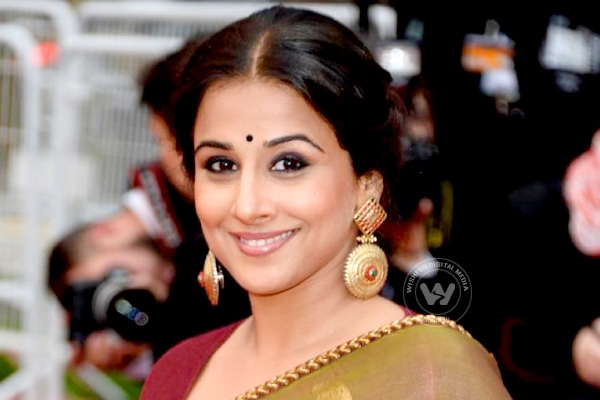 (Image source from: })
Vidya Balan said that that she will not return her national award as it was an honor that was bestowed by the country upon her and not the government. Just a day before, the filmmakers who returned their national awards as a protest to growing intolerance in India, were slammed by Ashoke Pandit and Anupam Kher.
The Kahaani star bagged a National award as the best actress for her amazing performance in 'The Dirty Picture' in 2012. She said, "This honor (the award) is by the nation and not the government. So I do not want to return it." The comment from her came in the wake of few eminent personalities returning their awards in support to FTII students.
Also read: Filmmakers Return National Awards Supporting FTII Students' Protests
Meanwhile, 37-year-old Vidya also said that she has no interest in joining politics and wiould miserably fail at it. She said that the decision to work towards social causes is to left to the individual and no one should be compelled towards any particular cause.
The actress will be seen in Ek Albela, Marathi film, next. It is a biopic on actor-director Bhagwan Dada and Vidya is portraying Geeta Bali, golden era actress in the movie, scheduled to release in January 2016.
-Sumana