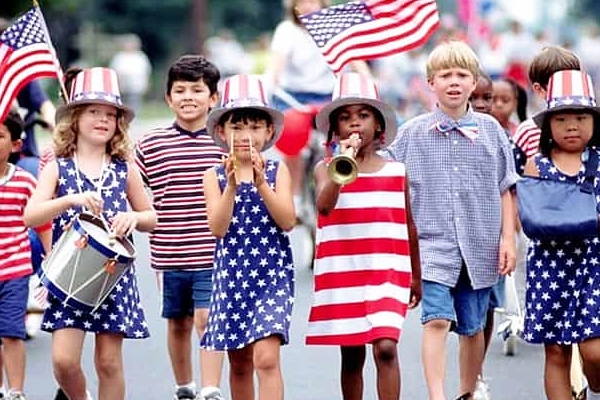 The United States of America marks July 4 as its Independence day. It is a federal holiday in the country that commemorates the signing of the Declaration of Independence.
On July 4, 1776, the representatives of the 13 original colonies, in the Pennsylvania State House in  Philadelphia, signed the document proclaiming the United States a state independent from the British Empire.
On June 7, 1776, Richard Henry Lee of  Virginia presented a resolution to the US Congress that read that the "United Colonies are, and of right ought to be, free and independent States, that they are absolved from all allegiance to the British Crown, and that all political connection between them and the State of Great Britain is, and ought to be, totally dissolved."
On August 2, 1776, a parchment paper copy of the Declaration was officially signed. The document was signed by 56 men, whose names took their place in US history with extensive literature and a memorial in Washington, DC dedicated to them.
According to the tradition, on this special day, actors dressed in 18th century coats and hats and read out the text of the Declaration for National Archive visitors on Independence Day.
Independence Day Parade is the main event of the US Independence day. It takes place at noon in Washington, DC.
Adding this, there are outdoor parties and fireworks displays countrywide. Americans also display the US flag outside their homes to mark the day.
A barbecue is the most popular way to celebrate Independence Day among Americans.
Russian President Vladimir Putin wishes the US President Barack Obama on US Independence Day. "The history of US-Russian relations proves that acting on equal, partner basis and respecting mutual interests we a re ready to solve all the most complicated international problems for the benefit of the both nations and all the humanity," he said in a statement.
Nandini