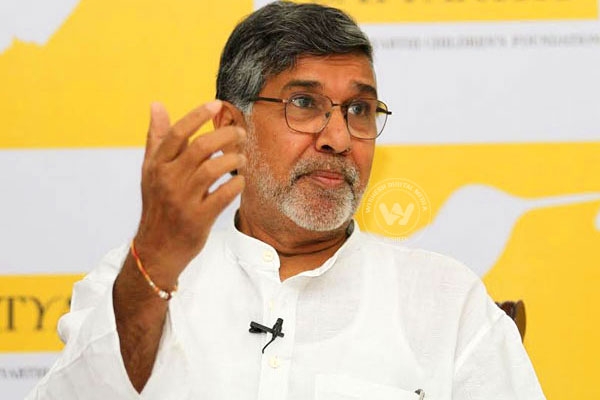 Expressing deep concerns over recent rape incidents on minors in Delhi, Nobel laureate Kailash Satyarthi said that girls are not safe in India. The rape incidents on minors in the National capital were described by him as stood out for the sheer "apathy".
Satyarthi questioned, "Where is the outcry?", while wondering about what moral argument can be given when in a society that worships goddesses is not safe for girls.
"What moral argument one can give that we are worshipping our goddesses and girls who are our living goddesses are not safe? Simply going to India Gate with candles won't do. This is unacceptable," the child right activist said who even decried regarding the growing "intolerance" in the society.
"The girls are not safe, neither in their homes, nor in their schools nor in neighbourhoods or in police stations. I am not generalizing but they feel frightened. Fear is something which is driving us and all the reactions, even all the creations are so reactive," Kailash Satyarthi said.
"Fear was a major driving force behind societal reactions to such instances of sexual violence," he added, while speaking about 'Dreams for a child friendly India' at the 21st Justice Sunanda Bhandare Memorial Lecture.
It is known that Kailash Satyarthi and Pakistani teenage activist Malala Yousafzai were jointly awarded the Nobel Peace Prize in 2014.
-Sumana