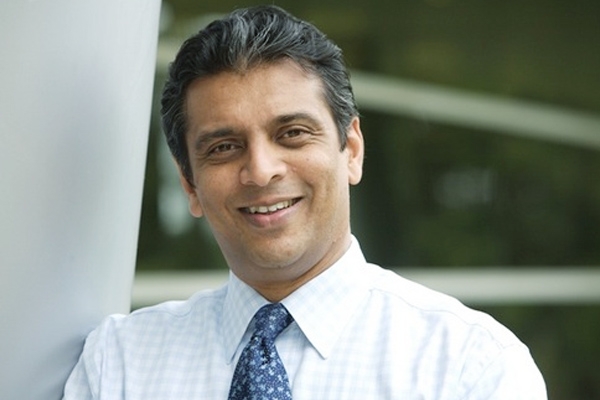 (Image source from: Twitter/Rajesh Subramaniam)
Indian-American Raj Subramaniam is set to assume office as the next president and chief executive officer of FedEx Express, the United States-based global courier delivery services company, on January 1, 2019.
Kerala-born Subramaniam, 52, who currently serves as the Executive Vice President, Chief Marketing and Communications Officer of FedEx Corp, will succeed David L. Cunningham, who will step down on December 31, 2018.
FedEx Express, based in Memphis delivers packages and freight to more than 375 cities in 220 countries every day.
Subramaniam attained his undergraduate degree in chemical engineering from the IIT Bombay in 1987. He went on to earn a master's in chemical engineering from Syracuse University and an MBA from the University of Texas, Austin in 1989 and 1991 respectively.
The 27-year FedEx veteran joined the company in 1991, quickly rising up the ranks, eventually becoming executive vice president of marketing and communications of FedEx Services in 2013 before the announcement of his promotion to take place next year.
Cunningham, who joined FedEx in 1982, will relish retirement after a 36-year-long career. Prior to assuming his former position of CEO, Cunningham was a chief operating officer and president, international, for FedEx Express.
FedEx was founded in 1971 originally as the Federal Express Corporation. Quickly growing into one of the world's largest courier delivery service companies. With over 450,000 employees and annual revenues of 69 billion, FedEx is able to deliver more than 6 million shipments and 30 million pounds in goods every day.
-Sowmya Sangam