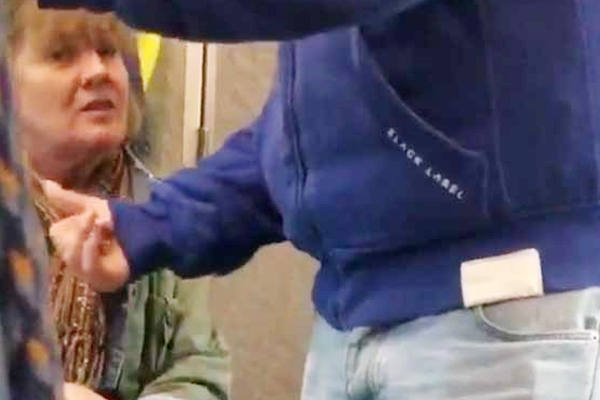 An old lady hurled racist abuse at Indian passengers on a train in Ireland. She called Indians a disgrace and said to one of them to "F*** off back to India." The incident began when the woman objected to an Asian passenger placing a bag on an empty seat.
"Look at the ugly head of that fella. That is the only reason he is backing you up is because he is ugly."
In the series of tweets, the lady is heard saying 'I hate Indians," and "You should not be taking Irish seats." She kept abusing for about 18 minutes before the Indian passengers gave up and got off the train.
@IrishRail "f3ck off and go back to India" angry #irishrail rant part 2 pic.twitter.com/HqYKLtTYMi

— TheBex™ (@TheBexWay) April 16, 2017
The Irish Independent reported that the Police in Ireland were investigating the matter on Tuesday.
The Irish Rail was reported about the incident and they came out with a statement, condemning the action. They said that actions like this will not be tolerated.
"People should be able to travel on our services without abuse of any kind. The footage is very clear and very shocking and we welcome the fact that another member of the public was able to assist in identifying the person involved."
The woman, who recorded the video, said that the passengers had no other choice, but to leave as the old lady did not stop abusing even after 18 minutes. She kept giving this treatment for the entire ride, until they gave up.
Racist attacks on Indian community are on a rise across the world and now in Ireland too.
Indian-origin Industrialist passes away at 88
AMandeep