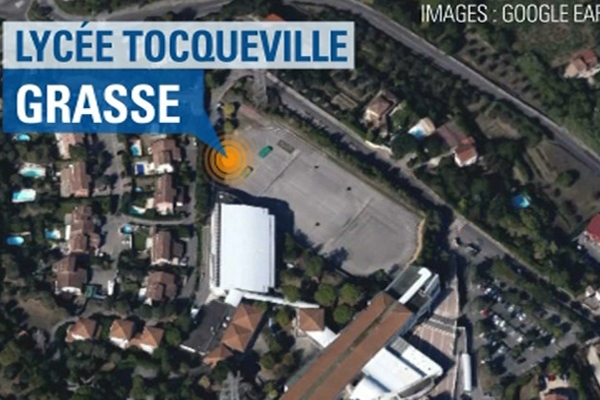 The French government issued a terror attack alert on Thursday (March 16) after a shooting at a school in the southern town of Grasse.
Reports suggest that an armed suspect opened fire on the headmaster at the Alexis de Tocqueville School.
The police officer has arrested one suspect and another suspect was possibly on the run.
The Grasse town hall described the incident occurred between two students and said that it was not terror related.
The president of Provence-Alpesl-Cote d'Azur region around Grasse, Christian Estrosi, said that the headmaster had been injured, but his injuries were not critical.
The suspect, who was arrested, was a 17-year-old student at the high school. He was arrested at the high school. The student possessed several weapons and grenades. It was not clear, whether those weapons were all operational.
The French government advised residents in Grasse to stay inside and launched its mobile telephone application, which warns of a "terrorist" attack.
The Interior ministry tweeted that a security operation was underway. The ministry will make further announcements through social media, it said.
Hollywood script depicts Indian character in a belitting manner
AMandeep