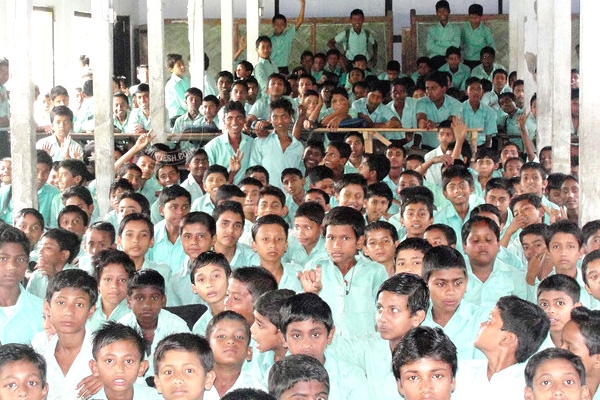 (Image source from: Court suggests compulsory sex education for high school students})
The Union government was given a direction by Justice Kirubakaran to take a decision on the introduction of compulsory sex education for high school students. The judge from the Madras High Court suggested considering castration of rapists or abusers to stop child abuse.
Justice N. Kirubakaran felt that castration for child rapists has the potential to fetch "magical" results in the prevention of child abuse. He said in a recent order that, "When law is ineffective and incapable of addressing the menace, this court cannot keep its hands folded and remain a silent spectator, unmoved and oblivious of the recent happenings of horrible blood-curdling gang rapes of children in various parts of India."
This was said by the judge while dismissing a petition by a British national He was the accused who sought the cancellation of the proceedings against him in a lower court. Judge also said, "though the suggestion of castration looks barbaric, barbaric crimes should definitely attract barbaric models of punishment and the very thought of the punishment should deter the culprit from committing the offence."
The judge who guessed the reaction to his judgment added that, "Those activists should first exhibit sympathy with, and support to, the victims of such crimes by visiting and consoling them at the hour of crisis instead of having misplaced sympathy with the perpetrators under the usual banner of 'human rights violation'. They must remember that 'human rights' is not a term restricted to, and reserved only, for offenders."
He said on the introduction of compulsory sex education for high school students that, "Denying youngsters correct and scientific information would lead [them] to acquire half-baked and incorrect knowledge from other sources, like Internet, friends and movies, creating misconception and doubts."
Pointing out towards number of cases of children being abused by the foreigners, International Child Protection Certificate (ICPC) was referred by the judge. ICPC was developed by the UK for the protection of children. He said that there is a need for the amendment of the visa form sued by the Indian Embassy with the provision of a column for the applicants giving details of the actions warranting reprimands, convictions, and impending cases.
- Sumana