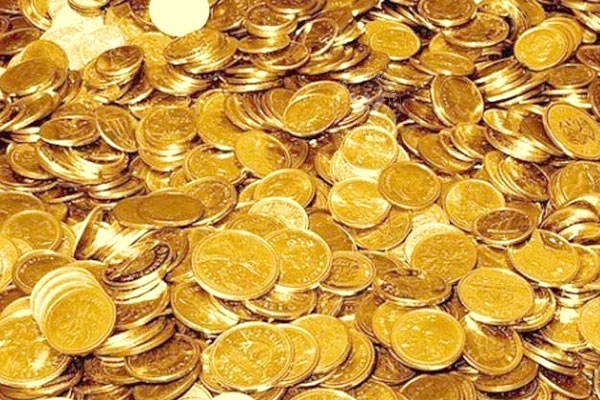 (Image source from: })
Prime Minister Narendra Modi will launch 'India gold coin' with Ashok Chakra of 5gm and 10gm initially and Gold monetisation and Sovereign Gold Bond schemes on 5 November 2015. According to sources, this is the part of the effort to mobilize a part of 20,000tons of gold lying idle with temples and households.
Sources said, "The government will launch gold monetization, gold bond scheme and Indian gold coin scheme on November 5 to cash in on diwali fervour. The schemes will be launched by the Prime Minister."
"Security printing and Minting Corporation of India Ltd will be minting these coins. 20,000 coins of 5 gm and 30,000 coins of 10 gm would be made available," the sources added.
According to sources, these coins would be available at cheaper rate than market rate and will be available at post offices and branches of banks. It is known that India is a major consumer of gold and the precious metal is bought by people on several occasions like marriages and festival, besides as a way of investment.
In September, the gold monetisation scheme was cleared. It was aimed at drawing part of idle gold estimated around 20,000 tonnes, which is worth Rs5,40,000 crore, into banking system. Also sovereign bonds are issued as an alternative to gold, which will be offered in tranches and interest payable in rupee.
The aim of the Government is to raise Rs 15,000 crore from the sovereign gold bond scheme; the Reserve Bank would be consulted by the government to decide the time of the launch. The decision of issuing gold monetization, Indian gold coins, and bond scheme comes after the announcement from Arun Jaitley, Finance Minister, in his 2015-16 Budget speech.
-Sumana