Premam Movie Review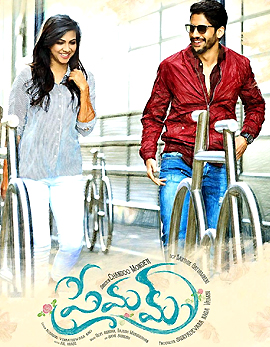 Rating:

Director:

Chandoo Mondeti

Cast:

Naga Chaitanya, Shruti Haasan, Madonna Sebastian, Anupama Parameswaran, Daggubati Venkatesh

Banner:

Sitara Entertainments

Producer:

P. D. V. Prasad, S. Naga Vamshi

Music:

Gopi Sunder, Rajesh Murugesan

Release Dt :

Oct, 07 2016
Story
Premam is the story of a young guy Vikki (Naga Chaitanya) who falls in love with three different girls Suma (Anupama Parameshwaran), Sithara (Shruti Haasan) and Sindhu (Madonna Sebastian) in different stages. Everytime he falls down, he will be knocked by a new girl which turns his life. Premam is all about the emotions and the moments that make Vikki happy in love. Watch the film to feel the exact emotions.
Analysis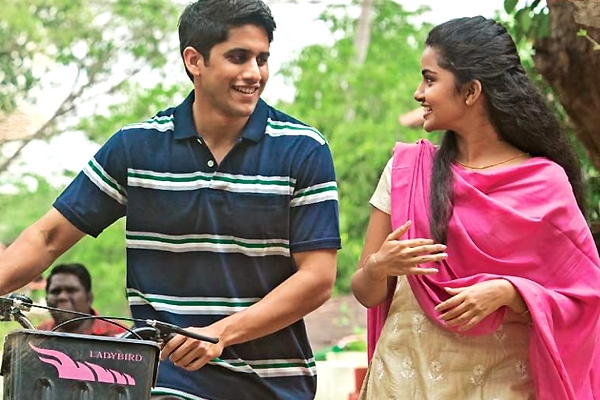 The first half of the film has been entirely decent with passable love making episodes and stupendous entertainment. The makers made sure that they did not bring the flavour of Malayalam and made enough changes while scripting. The songs have been placed and shot well in fresh locales. The pre-interval episodes bring up the pace and the entire first half has been decent with impressive performances.
The second half of Premam too carries the same mood and feel but it dips down because of the slow pace. The narration becomes lose at parts however the film makes a loud comeback at the right needed time. The last half an hour of the film has been brilliantly executed which makes the film sit on the top. Chaitu's transformation in all the three characters has been exceptional all over. On the whole the second half of Premam has been brilliantly executed which makes the film impressive.
Performance
Naga Chaitanya makes a stupendous comeback and he transformed himself to the core in all the available ways. He has been successful in presenting himself in three different characters. Anupama Parameshwaran has been sweet and simple in her role. Shruti Haasan carried away her character with huge dose of emotions. She impressed the audience to the core in the most crucial role. Madonna Sebastian has been lovely and lively in her role. All the other actors did their job well.
The story of the movie has been decent and impressive. The screenplay witnessed enough transformatioons and the dialogues looked completely comfortable. The music and the background score have been completely fresh and refreshing. The cinematography has been an asset for the film and the production values have been rich enough. Chandoo Mondeti should be appreciated for his efforts.
Final Word
Naga Chaitanya improved by miles and Premam is a heart touching emotional entertainer which will entertain the audience to the core. A decent romantic and family entertainer.
Stills from this movie